Erasmus+ studies and traineeships for incoming
Erasmus+ studies and traineeships for incoming
< Back
The Lithuanian University of Health Sciences (Lietuvos sveikatos mokslų universitetas, hereafter – LSMU) offers a wide variety of courses taught in English you can choose from as an exchange student.
The programs available for international students:
DESCRIPTION OF STUDY SUBJECTS
Description of study subjects is available via following link.
Application Process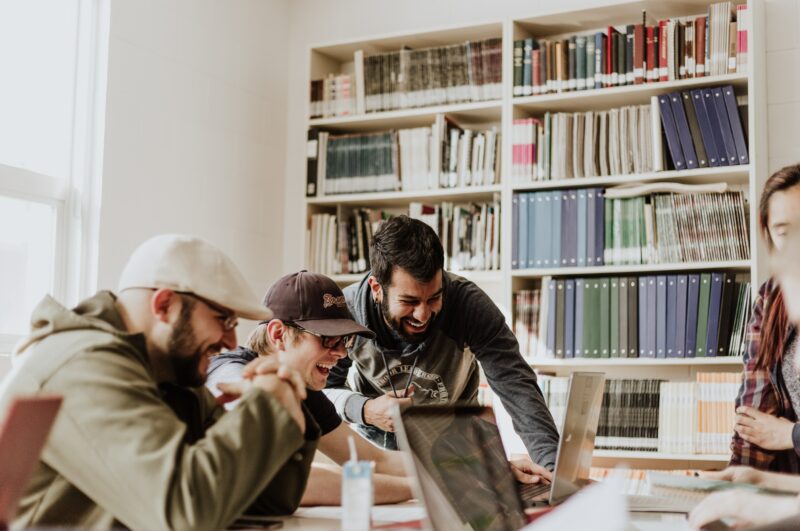 Below you will find information about required documents, health insurance, visas, and everything else related to application process.
How to apply
Students can apply via this link. The DEADLINES for applications: 
For the autumn semester or full academic year – 15th of May – 30th of June
For the spring semester: – 30 September – 30 November
The required DOCUMENTS:
After registering on Mobility Online platform you will be asked to:
Upload a scanned copy of your passport or national ID-card.
Upload a scanned copy of Transcript of Records of your previous study results.
Upload a scanned copy of English language certificate (LSMU does not require to provide the evidence of internationally recognised English language certificates (TOEFL, IELTS etc.). A certificate stating the sufficient English language skills equal to the B1 CEFR-level, issued by the language department of the sending institution, may be submitted as an acceptable proof of language proficiency.
Prepare a Learning agreement (LA).
---
Erasmus+ exchange students coming to LSMU FOR STUDIES must use the Online Learning Agreement (OLA). You fill out your OLA and sign it online. Prepare your OLA after you have completed your online application and you have received feedback from the LSMU Erasmus+ coordinator about your study course selection. 
Your home university will automatically receive a notification by e-mail to sign your OLA once you have signed it.
LSMU will automatically receive a notification by e-mail to sign your OLA once your home university has signed it.
Once LSMU has signed it, your OLA is complete.
---
Erasmus+ exchange students coming to LSMU FOR TRAINEESHIPS must fill in this Learning Agreement and upload it to online application. 
Make sure that all your forms are signed by you and the responsible persons of your university.
When your online application is completed and conditionally accepted, we will ask departmental coordinators at the faculties to check and sign the documents.
If the faculty agrees with and signs your forms, we will send a scanned version of the Learning Agreement and Letter of Acceptance by e-mail. It may take up to 5 weeks.
You can find a lot of useful information (Academic calendar, contact persons at IO, Academic Coordinators at the Faculties, application deadlines, accommodation, visas and immigration procedures, health insurance, welcome day, student mentors, etc.) in LSMU ERASMUS+FACT-SHEET . 
You can also Download the Erasmus+ App to track your OLA and other useful information.
Checklist
Apply online
Receive an Acceptance Letter
Get your health insurance
Get your visa if needed
Find an accommodation
Bring your Arrival Form to the International Relations and Study Office
Make changes to the Learning Agreement within the first 2 months if needed
Get your temporary residence permit if needed
Receive a statement of your mobility period
Health insurance
Health Insurance is obligatory for international students at LSMU.  There are two types of health insurance recognized in Lithuanian health care institutions:
European Health Insurance Card
Private health insurance
The insurance shall be valid throughout the entire period of the study period and cover any expenses that might arise in connection with repatriation for medical reasons, urgent medical attention, emergency hospital treatment or death during the stay.
Visa and temporary residence permit
If your stay in Lithuania is planned for 3 months or more in a half of the year, you must apply for the residence permit confirming your right to reside in the Republic of Lithuania.
Documents to be submitted:
Application
Passport or identity card
Health insurance
Document confirming that you have been enrolled as a student at LSMU (will be issued by our institution)
For more information, please visit this link.
Students coming from any other country than the EU Member State shall apply for the visa. The application for the issue of a national visa D shall be submitted to the diplomatic mission or consular office of the Republic of Lithuania abroad.
Please consult the following link for more information.
Information about studies and timetables
The ACADEMIC CALENDOR.
Autumn semester: 1 September – 31 January*  
Spring semester: 1 February – 30 June* 
*Last week of the semester is a rest week.
Bank holidays
1 January – New Year's Day
16 February – Independence Day of the Republic of Lithuania
11 March – Restoration of Independence Day of the Republic of Lithuania
1 May – International Workers' Day
24 June – St. John's Day (Joninės)
6 July – Anniversary of the Coronation of King Mindaugas
15 August – Assumption Day (Žolinės)
1 November – All Saints Day
24 December – Christmas Eve 
25 December – Christmas Day 
26 December – Second Christmas Day 
The timetables are available via link: https://lsmusis.lsmuni.lt/Tvarkarasciai/ (only after you registered on LSMUSIS system as a student).
Grading system
| | | |
| --- | --- | --- |
| Pass/fail system | Grading system | Definition |
| Pass  | 10 | Excellent performance, outstanding knowledge, and skills (excellent) |
|   | 9 | Strong performance, good knowledge, and skills (very good) |
|   | 8  | Above the average performance, knowledge, and skills (good)  |
|   | 7  | Average performance, knowledge, and skills with unessential shortcomings (highly satisfactory) |
|   | 6 | Below average performance, knowledge, and skills with substantial shortcomings (satisfactory) |
|   | 5 | Knowledge and skills meet minimum criteria (sufficient)  |
| Fail | 4 | Knowledge and skills do not meet minimum criteria / below minimum criteria (insufficient) |
|   | 3  |   |
|   | 2  |   |
|   | 1  |   |
ECTS credits: 
 
1 full academic year                            = 60 credits 
1 semester                                         = 30 credits 
1 term/trimester                                  = 20 credits 
Student cards
Your national Student Card is unrecognizable in Lithuania. To get students' discounts, you should get an ISIC or ESN.
If you are leaving to study or perform your practice abroad soon, please ensure there is enough time to deliver your card before you leave. Ordering your card online takes 3-4 weeks for delivery depending on the postal system in your country.
Alternatively, you can order ISIC card online via this link and pick it up in Kaunas.
The ESN card is a membership card of ESN (Erasmus Students Network) which means that you can access to all the services offered by the ESN and its partners. With the ESN card, you will enjoy thousands of discounts (housing, sports, food, bars, etc.) all over Europe. Moreover, you will have the opportunity to participate in thousands of events (trips, cultural events, sports activities, and parties) all year long. The aim of the ESN card is to support and give opportunities to international students during and after their exchange. The ESN card costs 10 EUR. Learn more.
Student organizations
LSMU has its local ESN section – ESN LSMU. It offers help in academic, social, and practical integration processes. This is mainly done through activities that include cultural and social events such as trips to various places within the country, movie nights, language projects, international food festivals and last, but not least, parties.
In addition to that, the LSMU section has implemented a mentor system. You will receive a letter from your buddy before the mobility at LSMU.
Follow the ESN LSMU section on
It is a non-governmental non-profit organization, involving all international students who are enrolled at the Lithuanian University of Health Sciences.
Follow ICOSA on Facebook.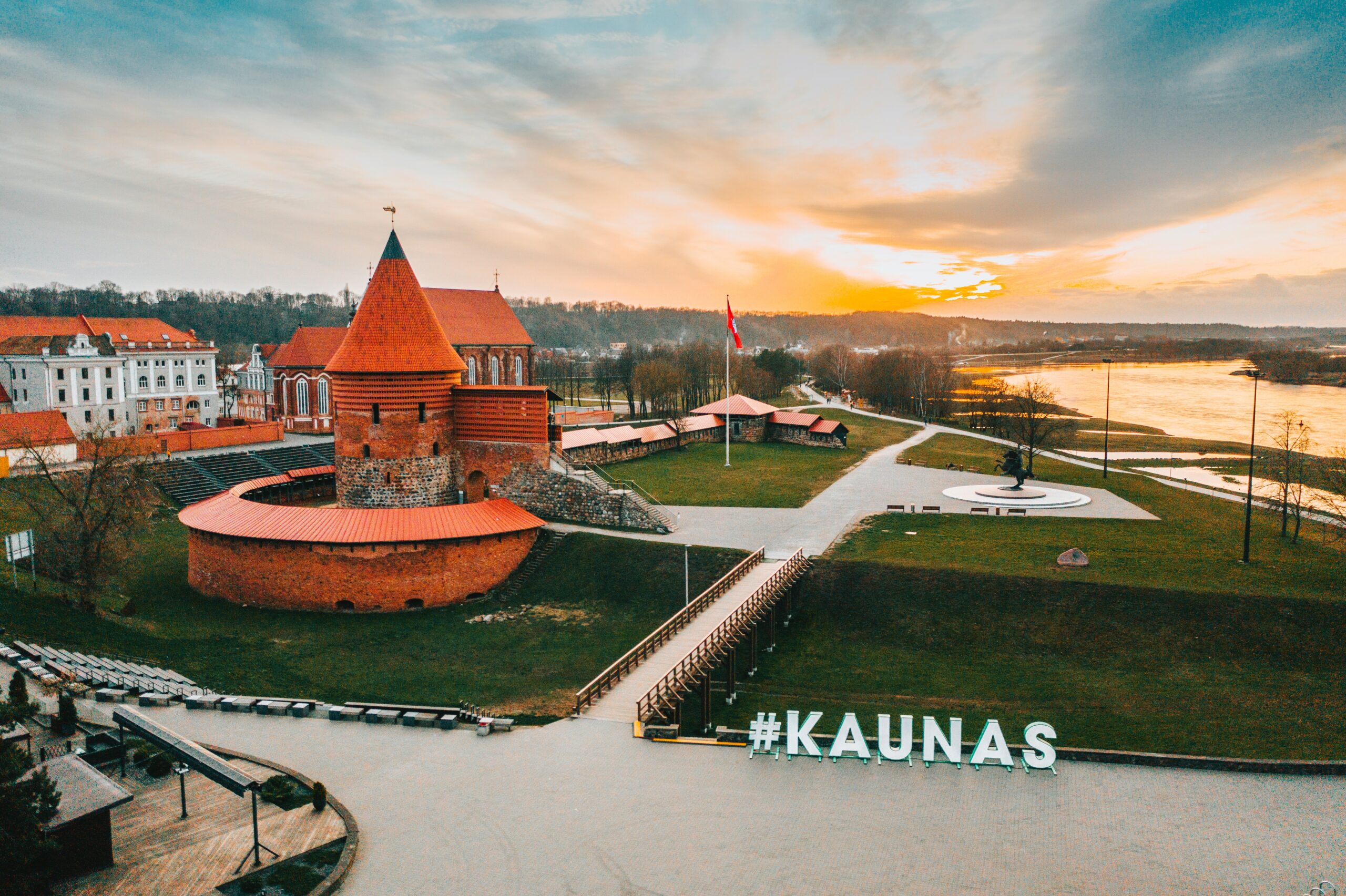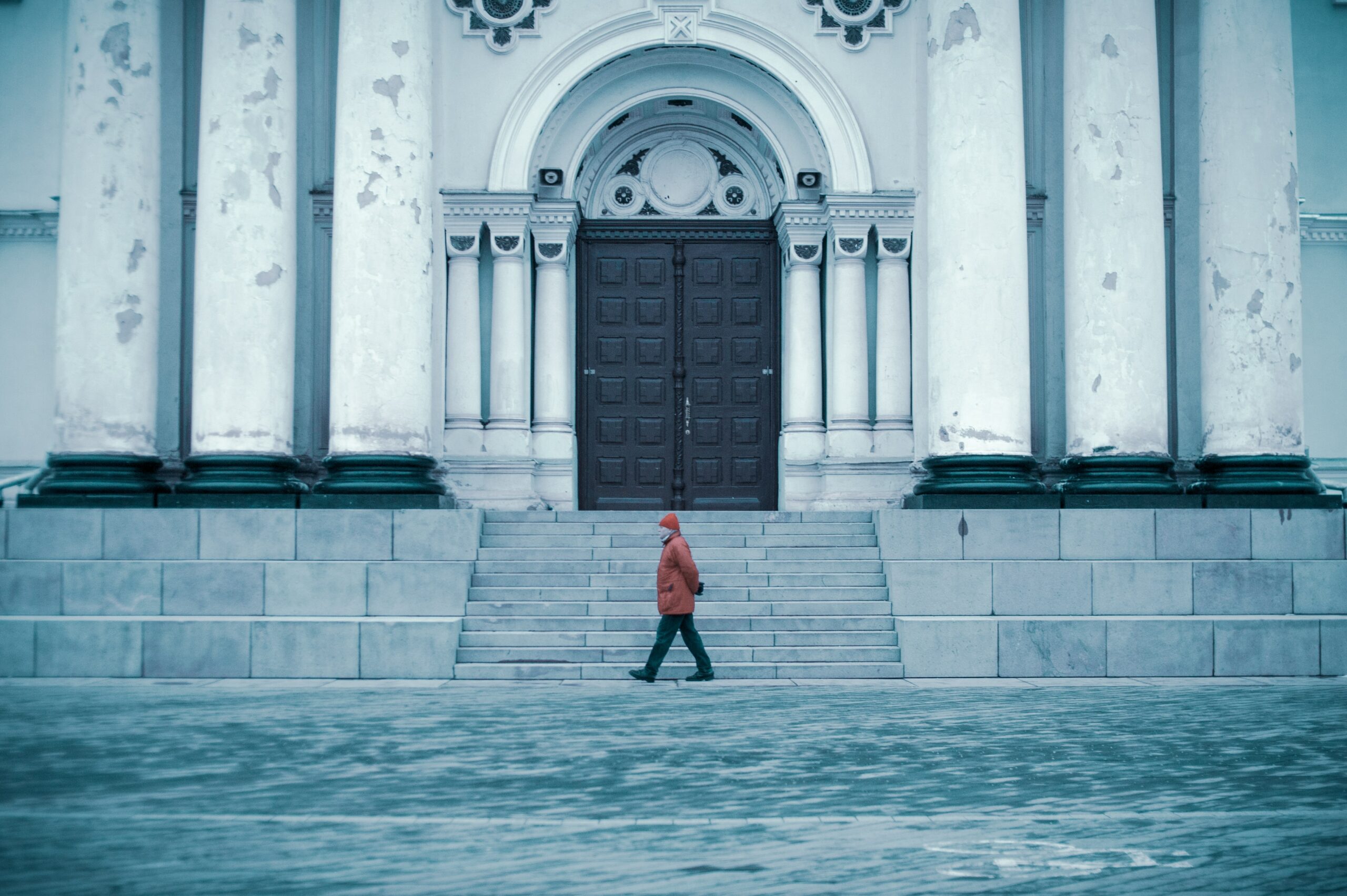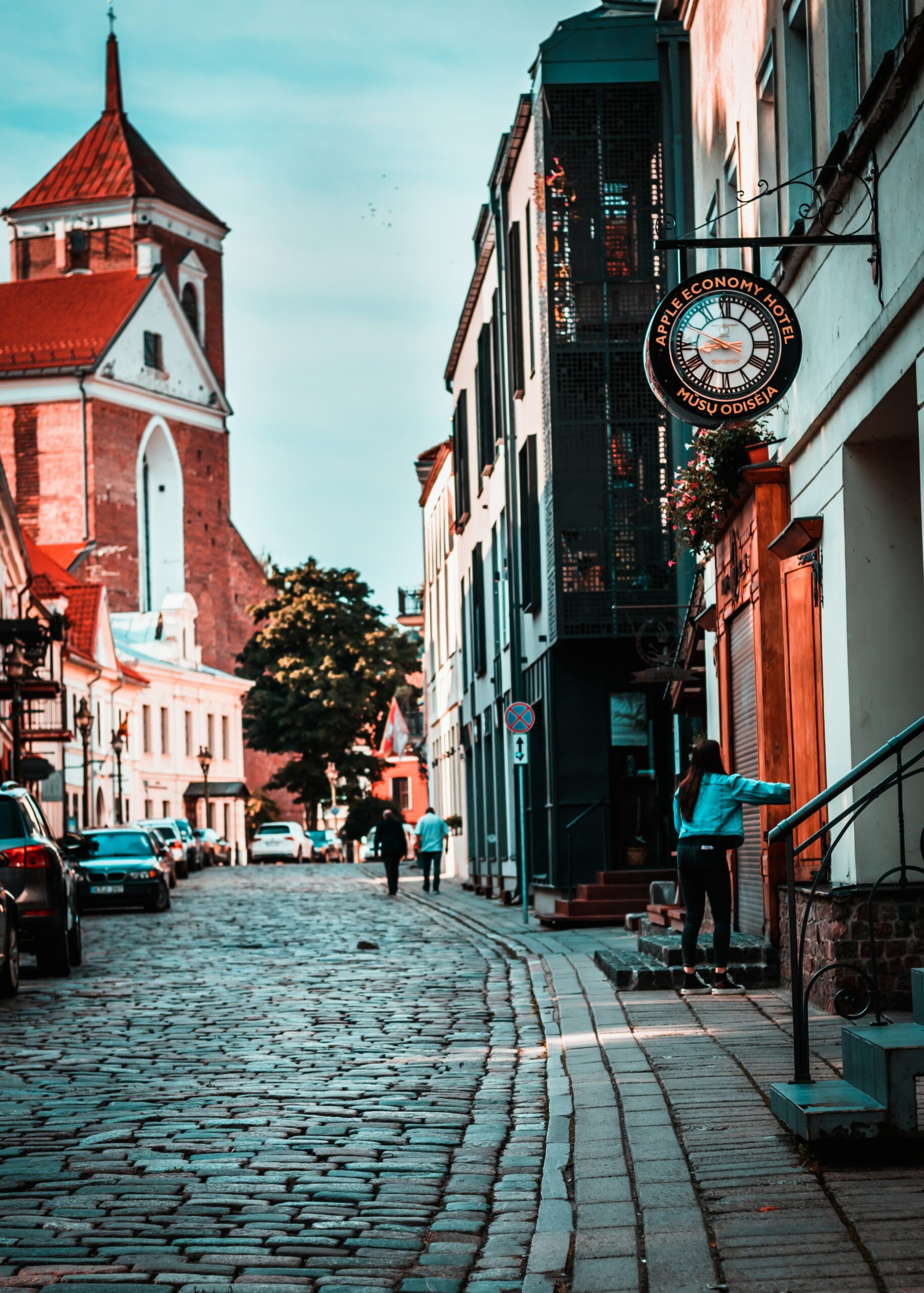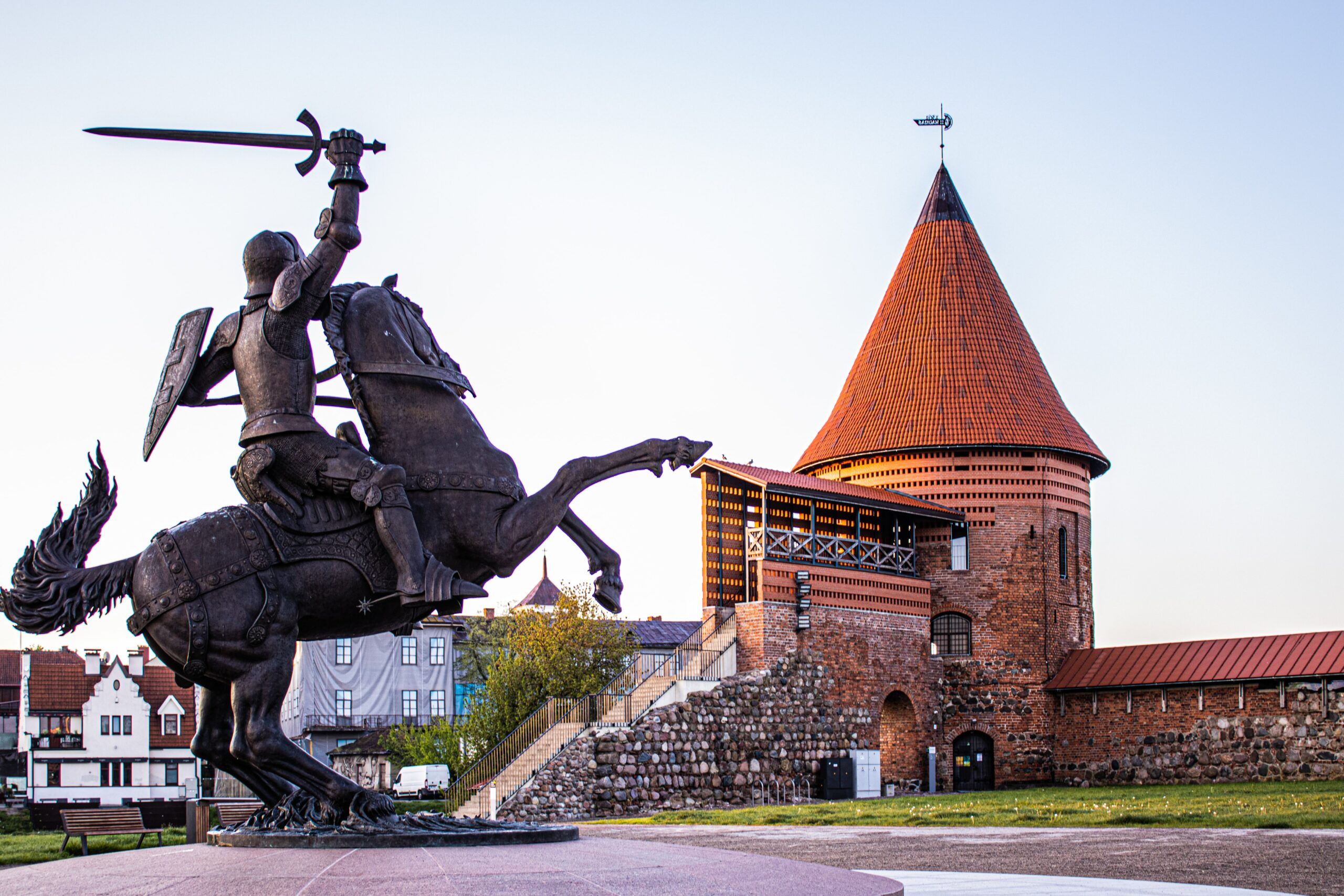 Kaunas is a beautiful city to live in. Here you will find everything you need to know about accomodation, university facilities as well as public transport of Kaunas.
Žydrė Vengalytė
International Programme Coordinator / Incoming Erasmus+ students' mobility (studies)
Kristina Lukšaitė
International Programme Coordinator / Incoming Erasmus+ students' mobility (traineeships)