Our users can test new databases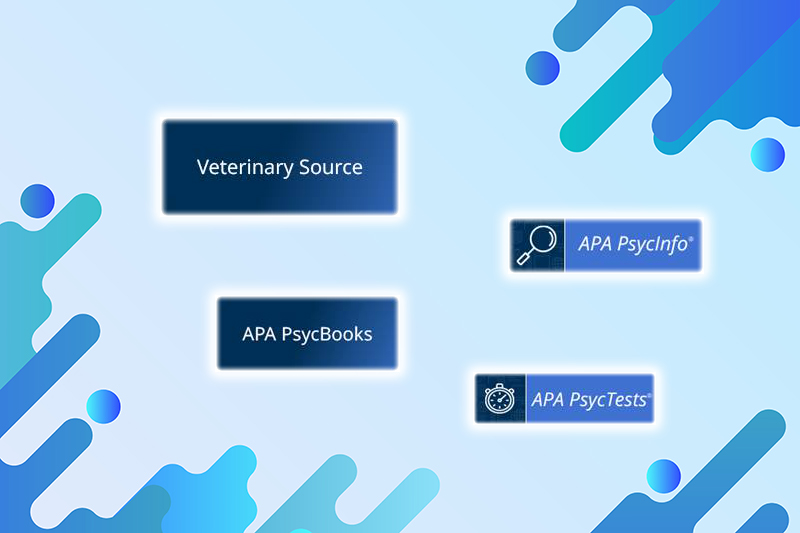 We invite you to test these new databases:
1. APA PsycInfo (till 2023-03-02) – published by the American Psychological Association (APA), is the most comprehensive source of scientific literature in the field of psychology and mental health. It contains over 5 million records and summaries of journal articles, books, book chapters, and dissertations in psychology and related disciplines dating back to 1597. 99% of journals are peer-reviewed publications. The database also contains information on psychological aspects related to such fields as medicine, psychiatry, nursing, sociology, education, pharmacology, technology, linguistics, anthropology, business, law and others.
2. APA PsycBooks (till 2023-03-02) – includes over 65,000 chapters in PDF format from over 4,000 books published by the APA (American Psychological Association) and other well-known publishers, and the multi-volume APA Handbooks in Psychology encyclopedia series. It also includes over 2,800 classic works of historical significance in the field of psychology, the digitized APA/Oxford University Press Encyclopedia of Psychology, and the APA Handbooks in Psychology series.
3. APA PsycTests (till 2023-03-02) – an authoritative source of structured information about tests of interest to a variety of fields. Produced by the American Psychological Association, it provides access to thousands of actual test instruments, most of which are available for immediate download and use in teaching and research. Extensive coverage along with thousands of research instruments makes APA PsycTests an ideal starting point for researchers initiating new research projects. Database indexes a wide variety of test types and instruments including aptitude tests, personality scales and cognitive functioning measures. Research instruments available as PDF downloads or multimedia files and selected measurements available in more than 40 languages.
4. Veterinary Science (till 2023-03-31) – a collection of full-text scholarly journals and magazines devoted to all aspects of animal healthcare. International in scope, it is an essential resource for veterinarians, veterinary assistants, and students of veterinary science. The database provides access to research on the prevention, control, diagnosis and treatment of diseases and injury in animals. It covers topics relating to every aspect of animal healthcare, including: animal pathology and parasitology, veterinary medicinal care and practices, anatomy and physiology, small and large animal care, nutrition, diagnosis, animal reproduction and breeding.