International memberships
International memberships
< Back
LSMU is a member of the following international associations
Two WHO Collaborating Centres
WHO Collaborating Centre for Nursing Education and Practice
Since 2016, the Faculty of Nursing of the Lithuanian University of Health Sciences is contributing to the World Health Organization (WHO). The Faculty of Nursing is an accredited WHO Collaborating Centre for Nursing Education and Practice – one of the eight approved WHO collaborating centres in the field of nursing in the European region, assisting WHO in the implementation of strategic nursing guidelines and recommendations, contributing to the consolidation of nursing science progress in practice, sharing experience in the field of nursing education with other institutions in the region, promoting the development of advanced nursing practice at the primary health care level. Prof. Jūratė Macijauskienė and Prof. Aurelija Blaževičienė were appointed the heads of the Collaborating Centre.
WHO Collaborating Centre for Prevention and Control of Chronic Non-Communicable Diseases
Led by Dr. Mindaugas Štelemėkas at the Health Research Institute of the Faculty of Public Health. The Centre operates since 2012 as the World Health Organization accredited Collaborating Centre for the Prevention and Control of Chronic Non-Communicable Diseases. Accreditation is valid till 2024. The main objectives of the cooperation are research in the fields of biomedicine and social sciences, training of scientists, provision of the of expert services for institutions that formulate and implement the general health policy of the country and its individual regions.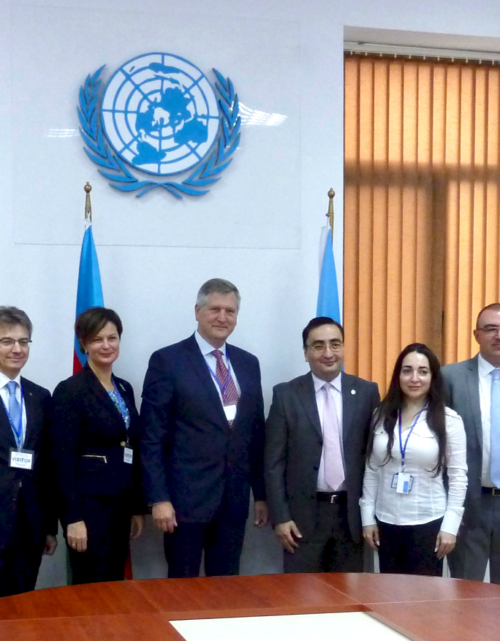 Two WHO Collaborating Centres operate at LSMU
LSMU is a member of the following international networks
LSMU is a partner of two scientific valleys
LSMU is a partner of two scientific valleys Nemunas and Santaka; as a consequence, two different open access centres have been established. Currently, LSMU has the following open access centres:
Centre for the Advanced Pharmaceutical and Health Technologies
Centre for Animal Nutrition and Biotechnology
Centre for Animal Health and Quality of Raw Materials of Animal Origin