Erasmus is a student exchange scheme intended to support student mobility for studies and traineeships. The Erasmus program gives you the possibilities:
to see more of the world, to meet new people from the host country and other countries;
to develop foreign language skills;
to experience your course in a different culture;
to enrich the period of your studies with a new perspective on your subject, whilst gaining transferable professional skills and experiences;
to give your CV an international dimension;
to have better chances while looking for a job in the future;
to become more independent, to grow as a person.
Erasmus enables the students to study for typically one or two semesters in one of the LSMU partner institutions in Europe as part of student's degree.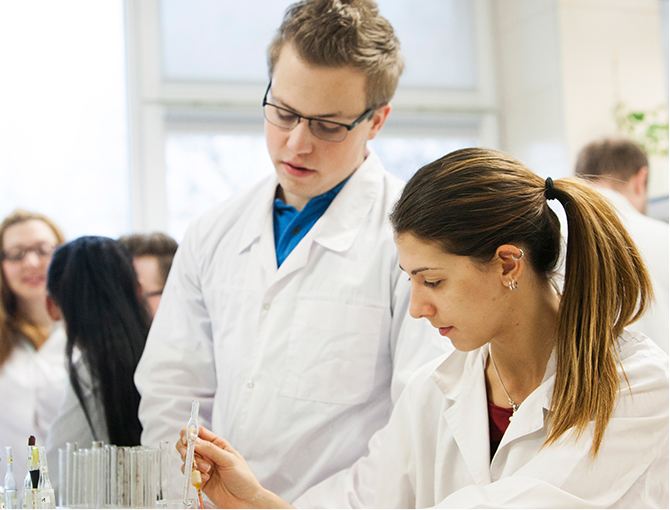 Erasmus+ traineeships
Erasmus+ is the new European Union programme for the period 2014–2020 that replaces several existing education, training, youth and sport programmes (2007–2013) such as the Lifelong Learning Programme (Comenius, Erasmus, Leonardo da Vinci, Comenius, Grundtvig), the Youth in Action programme and international cooperation programmes (Erasmus Mundus, Tempus, Alfa, Edulink and the programme for cooperation with industrialised countries). One of the actions of the new programme – Erasmus+: Erasmus (hereafter Erasmus) – supports student mobility exclusively related to the field of higher education and aims for studies at a partner institution (student mobility for studies) or a traineeship whilst performing professional practice (student mobility for traineeships).