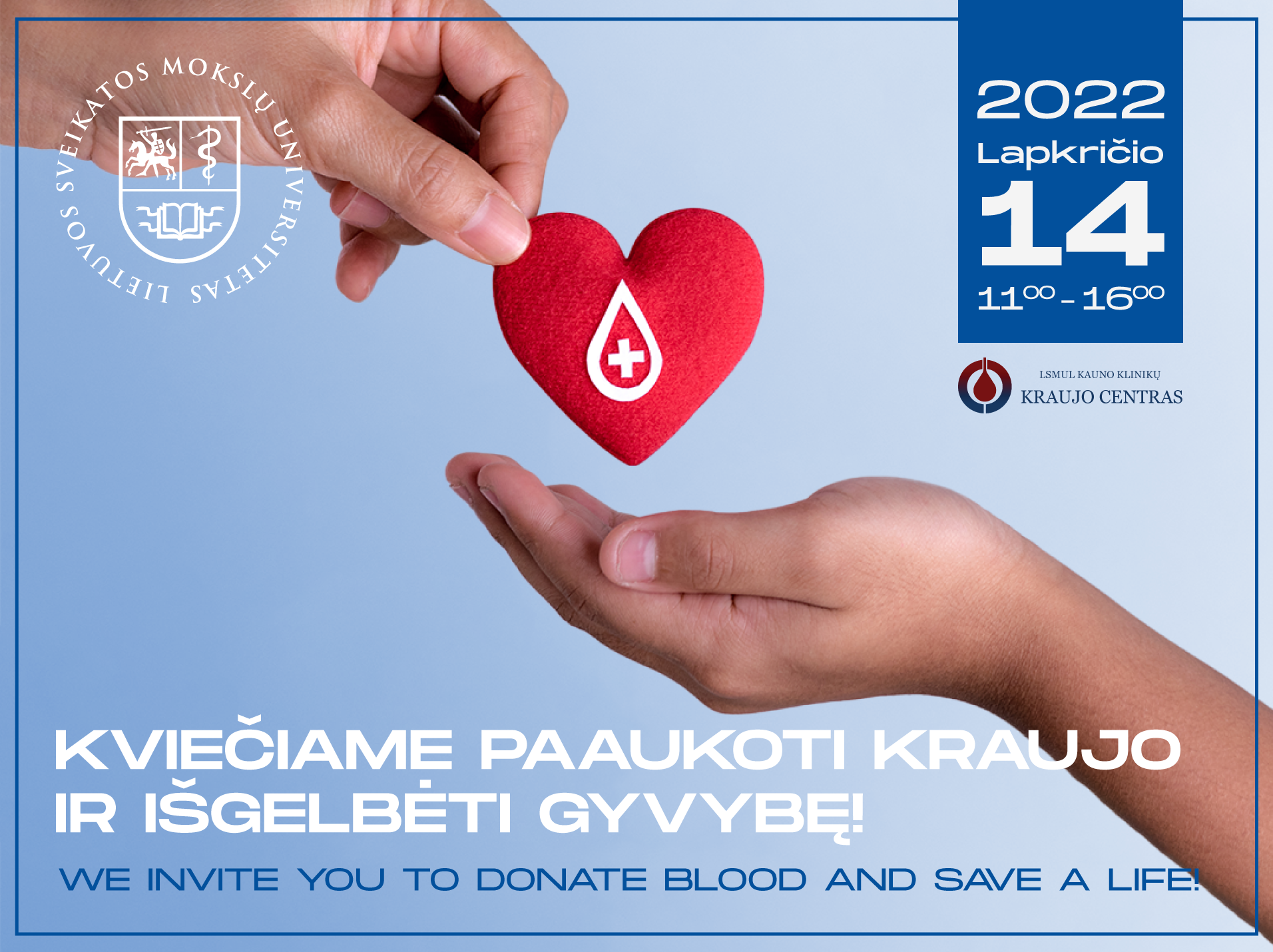 We kindly invite you to register for the campaign of the Kaunas Clinics Blood Donation Centre, which will take place on the 14th of November from 11 AM to 4 PM at A. Mickevičius str. 9, 2nd floor lobby, next to Prof. V. Lašas auditorium. Information stands with arrows will help you find the location of the blood donation campaign.
Upon arrival, you must have an identity document, eat lightly, and drink more water than usual. Here is the registration form, where you can choose the time that suits you, to avoid queues and a large gathering at the same time.
We invite you to register, donate blood and save a life!