3rd International Scientific Conference "Livestock Production: Recent Trends and Future Prospects"
< Back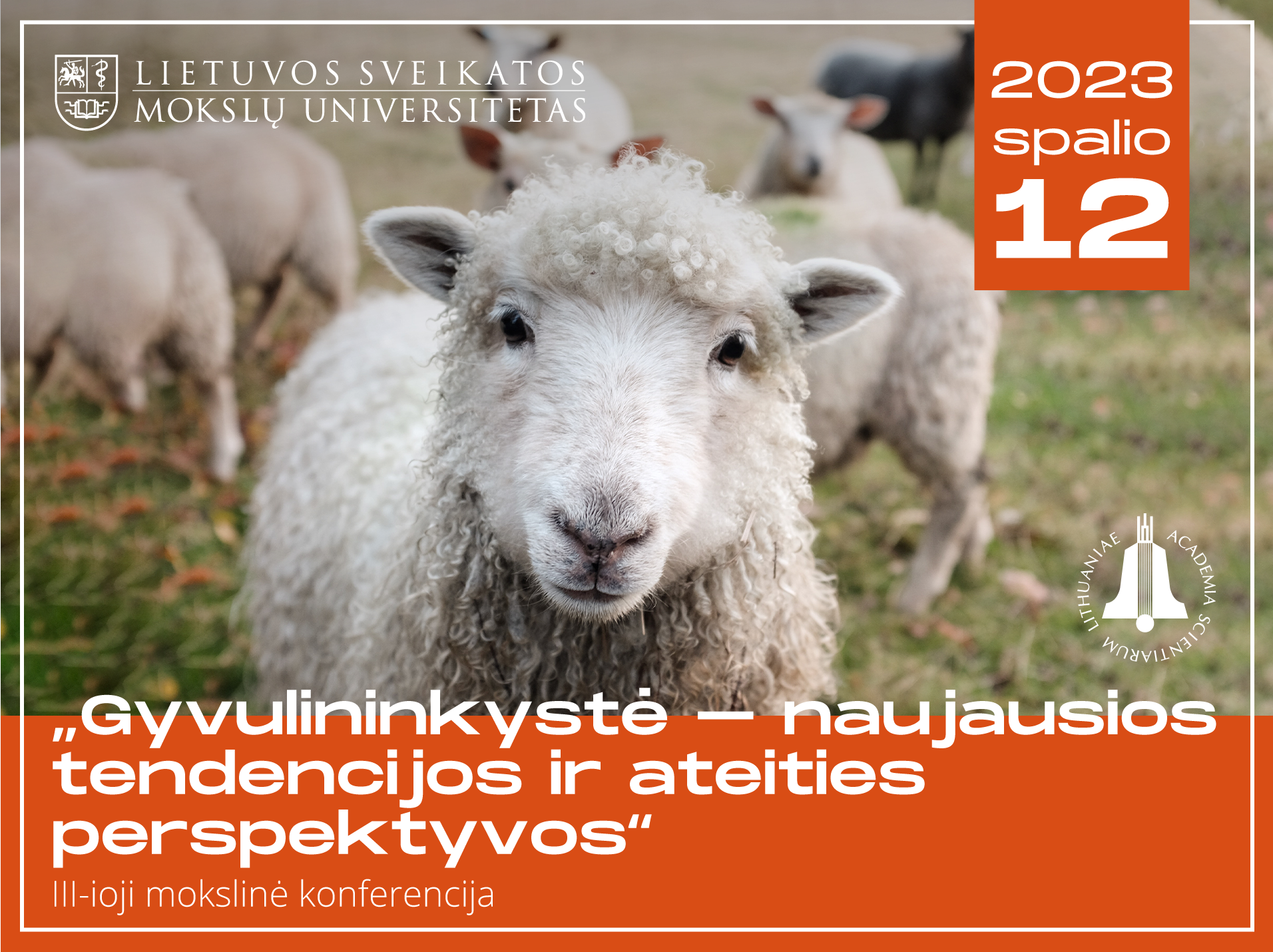 Dear Colleagues, we cordially invite you to the 3rd International Scientific Conference Livestock Production: Recent Trends and Future Prospects which will be held inthe hybrid mode (in-person and online).
To share their experience and knowledge and discuss the latest issues and future prospects in the fields of livestock production, nutrition, breeding, genetics and product quality with the conference attendees, researchers are kindly invited to register for the event.
There is no conference registration fee.
The conference will address the following research fields:
Animal nutrition;
Animal breeding and genetics;
Production quality.
Please register, fill in the form below, and submit oral and/or poster presentation abstracts by 1 July 2023 at vaida.dilbiene@lsmuni.lt
| | |
| --- | --- |
| Research theme/topic | |
| Names and affiliations of the author(s) and co-author(s) | |
| Abstract title | |
| Oral presentation (in-person or online) | |
| Poster presentation (online) | |
| Email address | |
| Phone No. | |
Abstract preparation guidelines can be found here.
For more information, please contact: vaida.dilbiene@lsmu.lt