Conference "Neurodiversity: from Theory through Artificial Intelligence to Clinical Practice"
< Back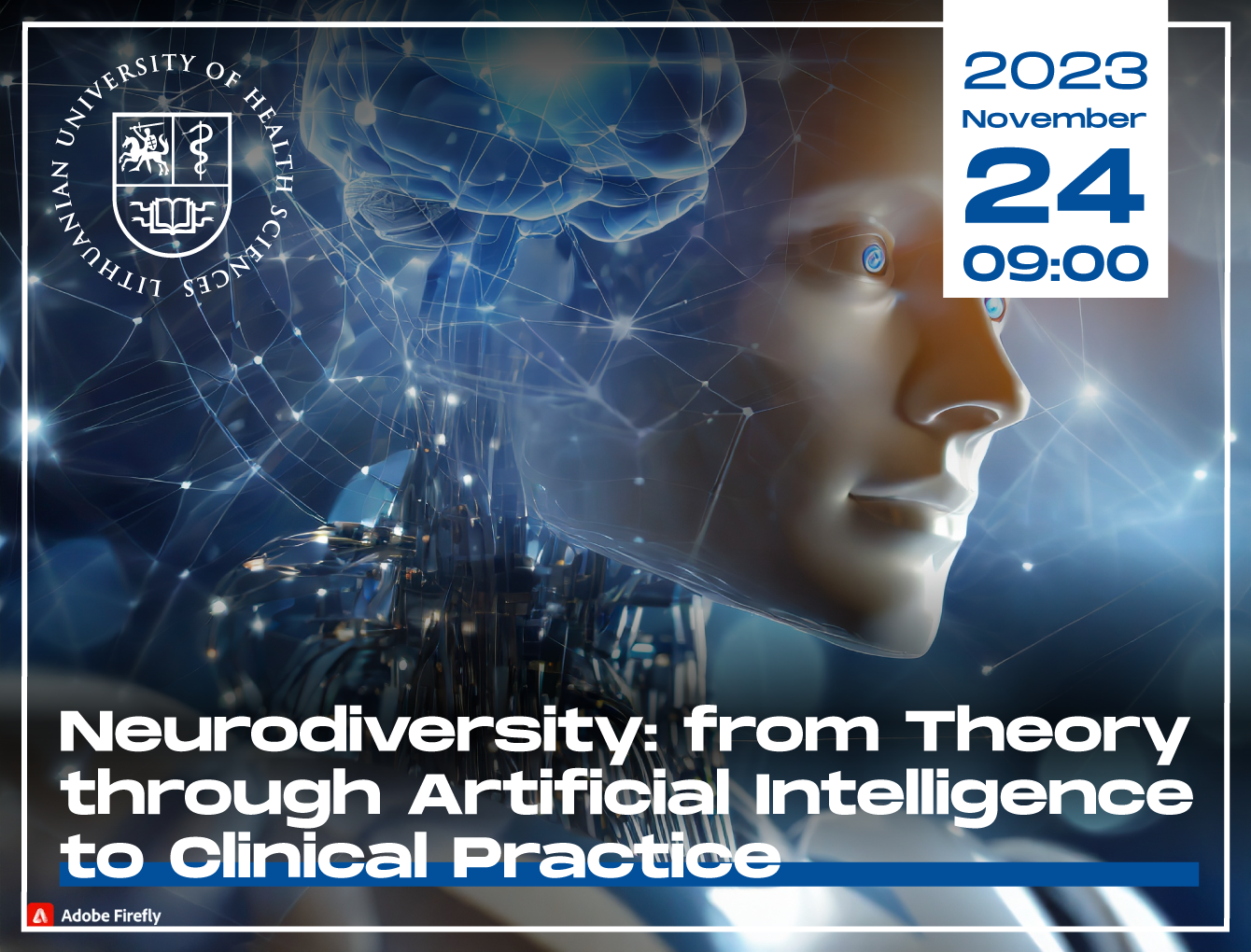 You are kindly invited you to attend the 15th International Conference of the Lithuanian Neuroscience Association entitled "Neurodiversity: from Theory through Artificial Intelligence to Clinical Practice".
Date: 24 November 2023
Venue: Hall A-203, Centre for the Advanced Pharmaceutical and Health Technologies, Lithuanian University of Health Sciences, Kaunas, Lithuania
For more information on the conference please visit the website here.
We are looking forward to your participation!