Conference ,,i-Days 2023: EM x DEEPtech"
< Back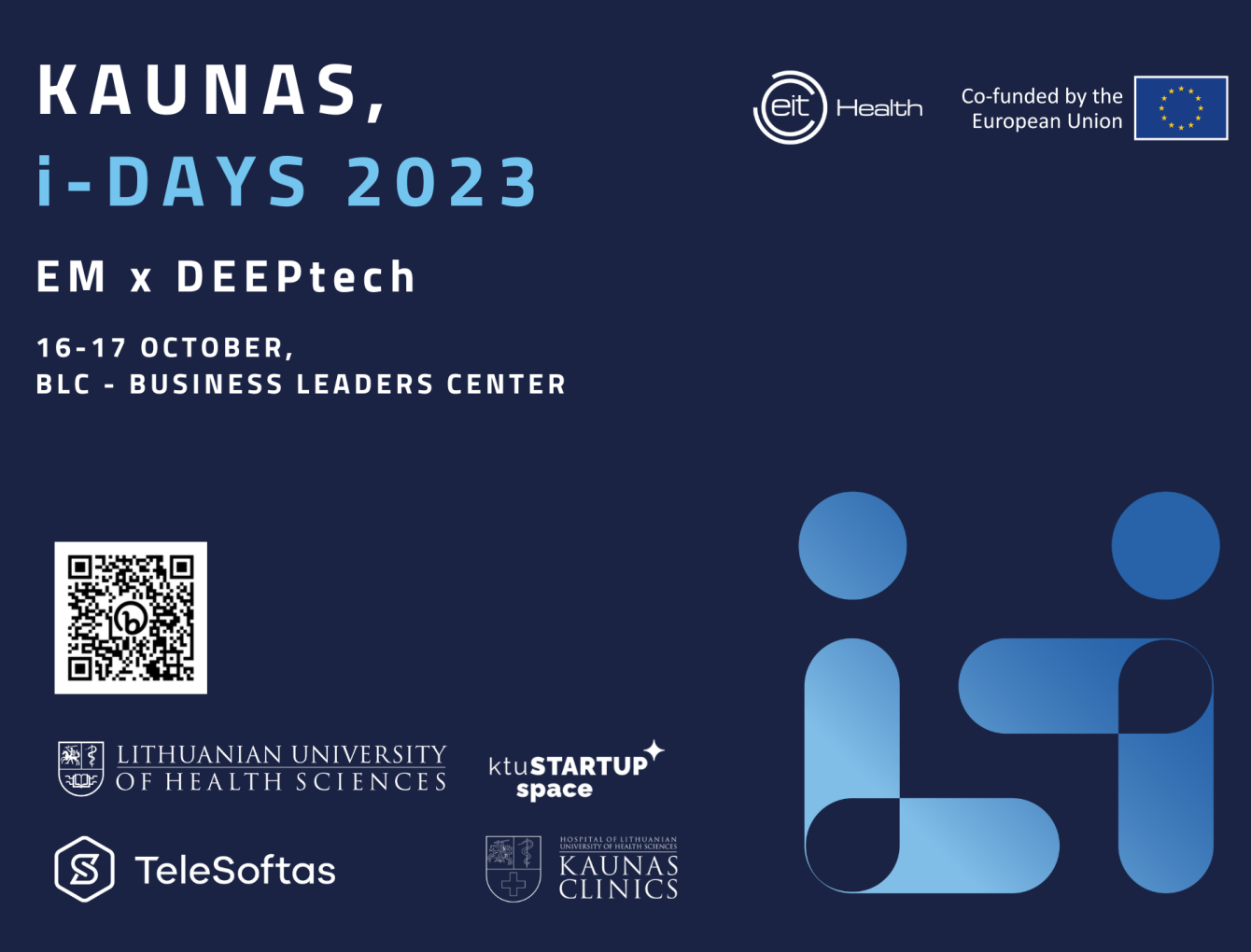 Eager to innovate? "i-Days" is your opportunity to reshape the future of emergency medicine with deep tech! This event is not just a competition, but a playground for innovation, where students from diverse academic backgrounds collaborate to solve genuine healthcare issues.
On this exciting journey, you will:
– Develop tangible solutions using Design Thinking.
– Interact with industry pioneers, absorb their success stories, and master the art of pitching.
– Join a Europe-wide community of budding healthcare innovators.
– Discover the future prospects with EIT Health and the EIT Health Innovators' Community.
Mark these Dates:
October 15th – Pre-event.
October 16th – Design Thinking, Skill-enhancement exercises, ER visit, and networking.
October 17th – Pitching workshop, Inspirational talks & the Demoday.
Less hesitation, more participation! Spaces are limited, so don't miss out! Participation is free of charge.
Why wait? Seize this opportunity to make a difference in healthcare and boost your CV. Register now!
Fill the registration form here.