LSMU Culture Week 2023: Diversity and Unity
< Back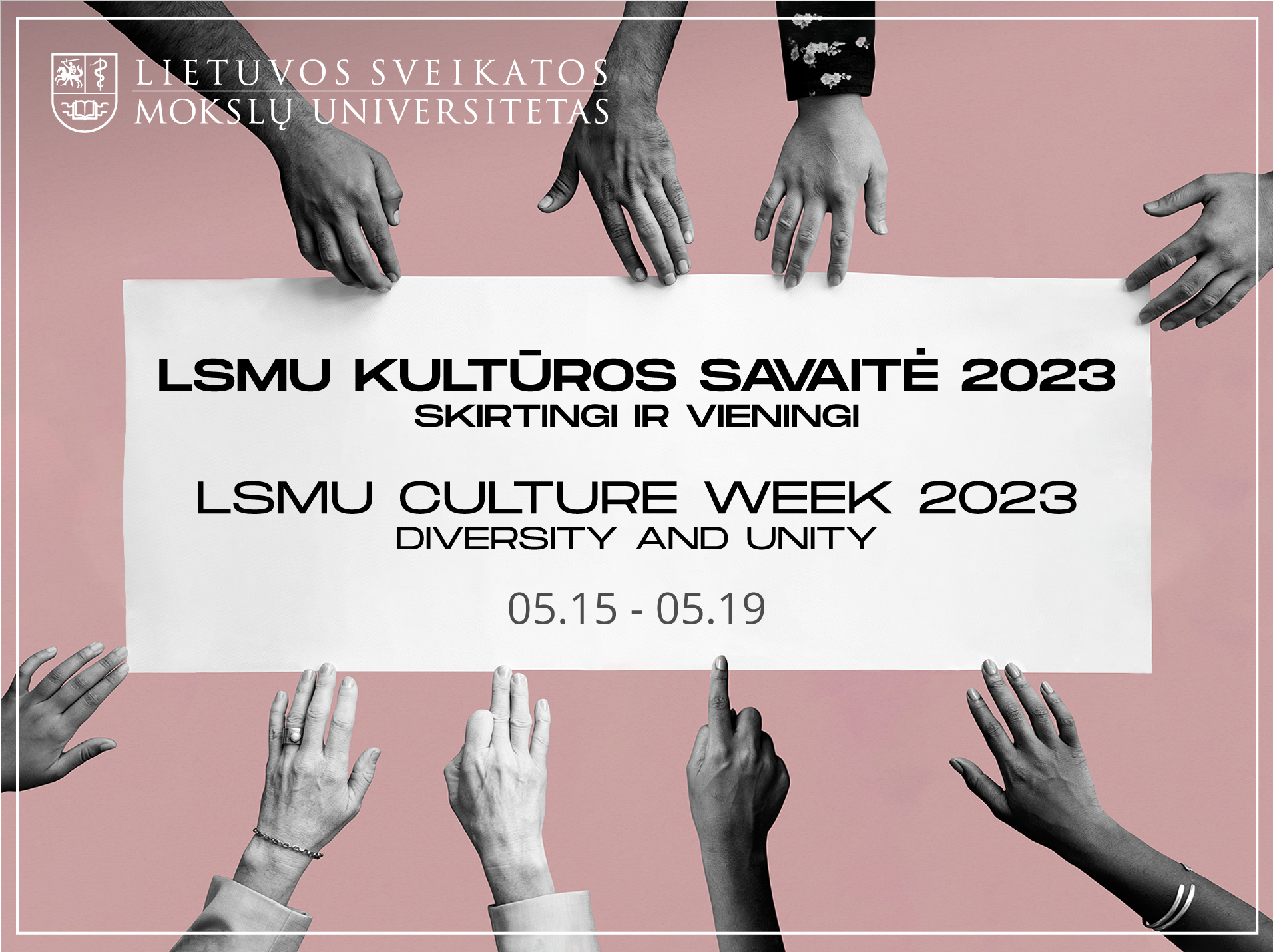 In the middle of May, Lithuanian University of Health Sciences will traditionally host the LSMU Culture Week 2023, the purpose of which is to mobilise the University community, invite it to leave the routine and get involved in cultural education activities.
This year, great attention will be paid to internationality, so members of LSMU will be invited to get to know the roots of international students, taste traditional dishes prepared by them, strengthen fellowship by participating in various wellness, cultural and sports activities.
Each day of the Culture Week will be dedicated to a different topic:
15 May – Animal Health Culture Day. During it, community representatives will be invited to take part in tours of the Veterinary Academy clinics, listen to lectures on animal care and nutrition, receive a blessing for their pets;
16 May – Sports Culture Day. This day will invite you to move – exercise, participate in sports training, tournaments;
17 May – LSMU Culture Day, which will be dedicated to learning more about the University's history, visiting its museums and laboratories;
18 May – International Culture Day. This day will be the culmination of the cultural week – during it, international students will treat the community with their traditional dishes, students from India will draw henna tattoos, traditional dance performances, country familiarisation games will take place;
19 May – Health Culture Day. We will end the week by deepening our knowledge about our health, physical and psychological well-being.
The events will take place both in person and virtually. A more detailed programme can be found here.