Celebration of Inauguration of Rector Prof. Rimantas Benetis
< Back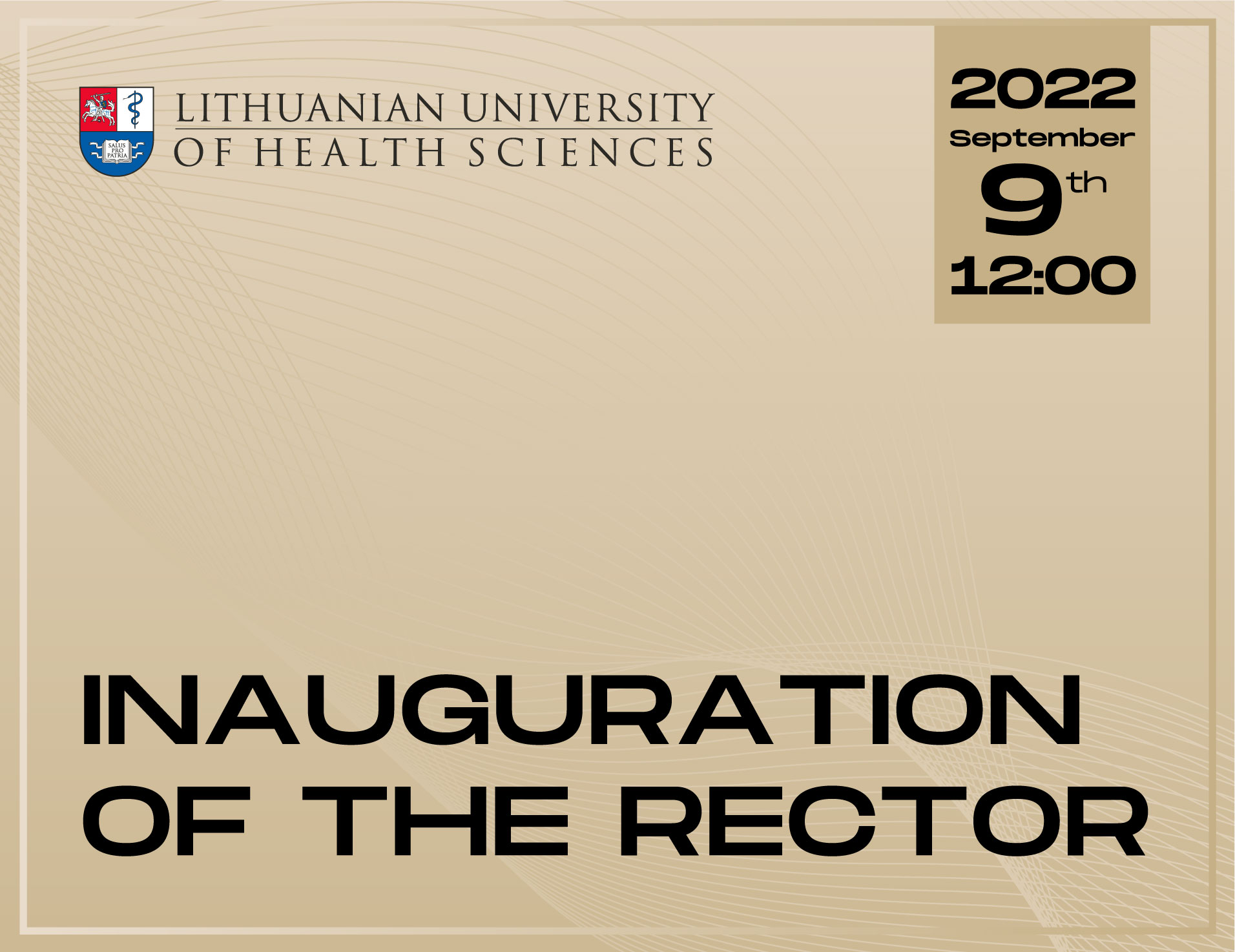 We kindly invite you to watch the solemn joint meeting of the Senate and the Council of the Lithuanian University of Health Sciences dedicated to the inauguration celebrations of Rector Prof. Rimantas Benetis.
The solemn meeting will be held on 9 September 2022.
Start – 12:00, end – 1:30 p.m.