Students activities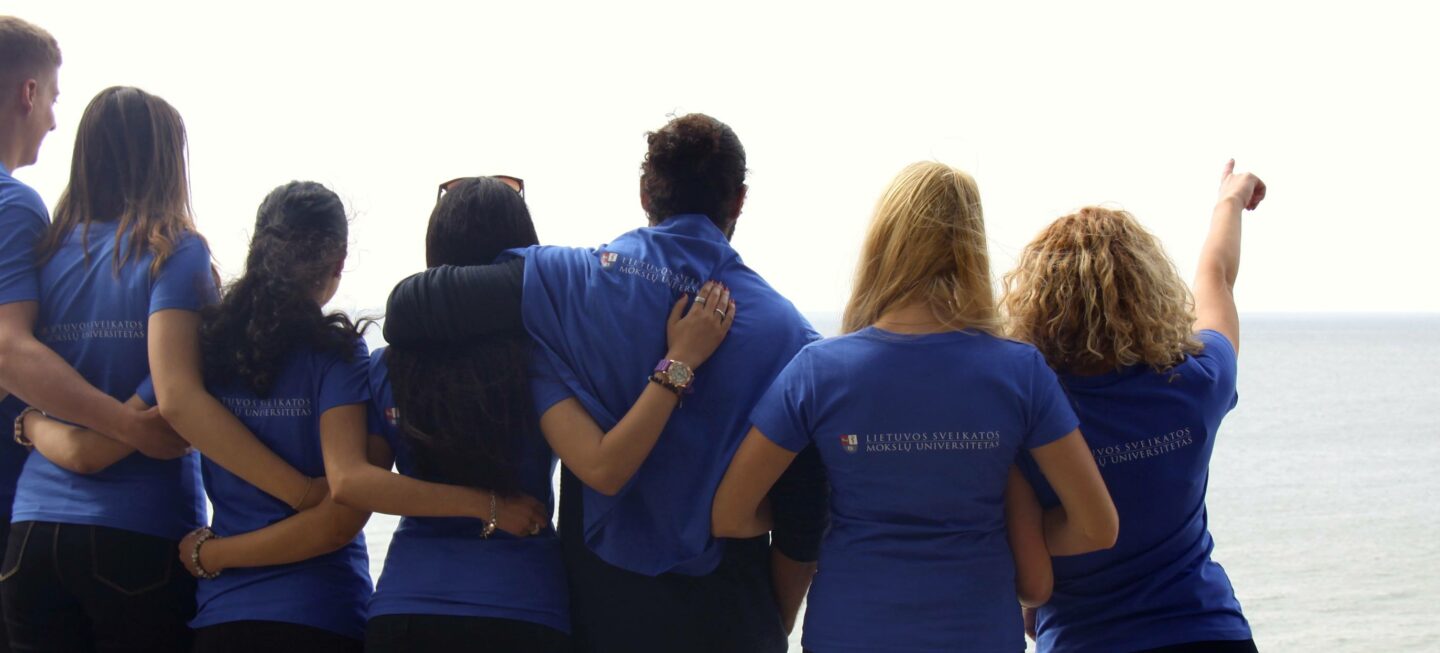 Erasmus student network (ENS)
ESN LSMU aims to integrate Erasmus+ and international students into the university community and its activities, and to increase the internationality of the university, student mobility and young people's communication, organizational and problem-solving and employment skills. Our motto is "Students Helping Students".
Email: lsmu@esnlithuania.org
ESN LSMU is an organization of foreign and Lithuanian students that has been active at the university since 2015. ESN LSMU members, together with International Relations and Study Centre, take care of welcoming, mentoring, integrating, and employing incoming Erasmus + students. Every semester, ESN LSMU organizes many cultural, educational and entertainment events for the entire university community, the best known are annual blood donation events, national and entertainment dance evenings, trips to animal shelters, laser tag game and Kaunas tour.
However, ESN LSMU members do not limit themselves with just university environment. Our members actively participate in national ESN Lithuania events: ESN Lithuania Escape Camp, ESN Lithuania National Platforms and ESN Lithuania National Trainings. In addition, ESN LSMU together with ESN Lithuania annually organizes GoXtreme national level trainings, during which students coming from all over Lithuania are trained in the basics of first aid. Not only that, but every year ESN LSMU also sends active members to represent the organization in activities taking place abroad: Skillbox training in Estonia, Lapland trip in Finland, Pirates of The Baltic Sea cruise and to National Platforms of other countries.
ESN LSMU representatives participate annually in Erasmus + Students Orientation Day, LSMU ERASMUS + days and other LSMU representative events, conferences, and meetings.
Every year, ESN LSMU elects a new management team that coordinates the organization's activities. This academic year, the organization is successfully led by a long-time member of ESN LSMU, former Mentors Coordinator and Human Resources Coordinator, Granta Kleinauskaite. She is also assisted by long-time active member Rithanya Ramesh who holds the position of Communication Manager and Sania Brintha Smith as Projects Manager. Today, the organization has 15 active members who sincerely dedicate their free time and contribute to the planning, organization, and implementation of ESN LSMU activities.