LSMU maintains the highest ratings among all the universities in the country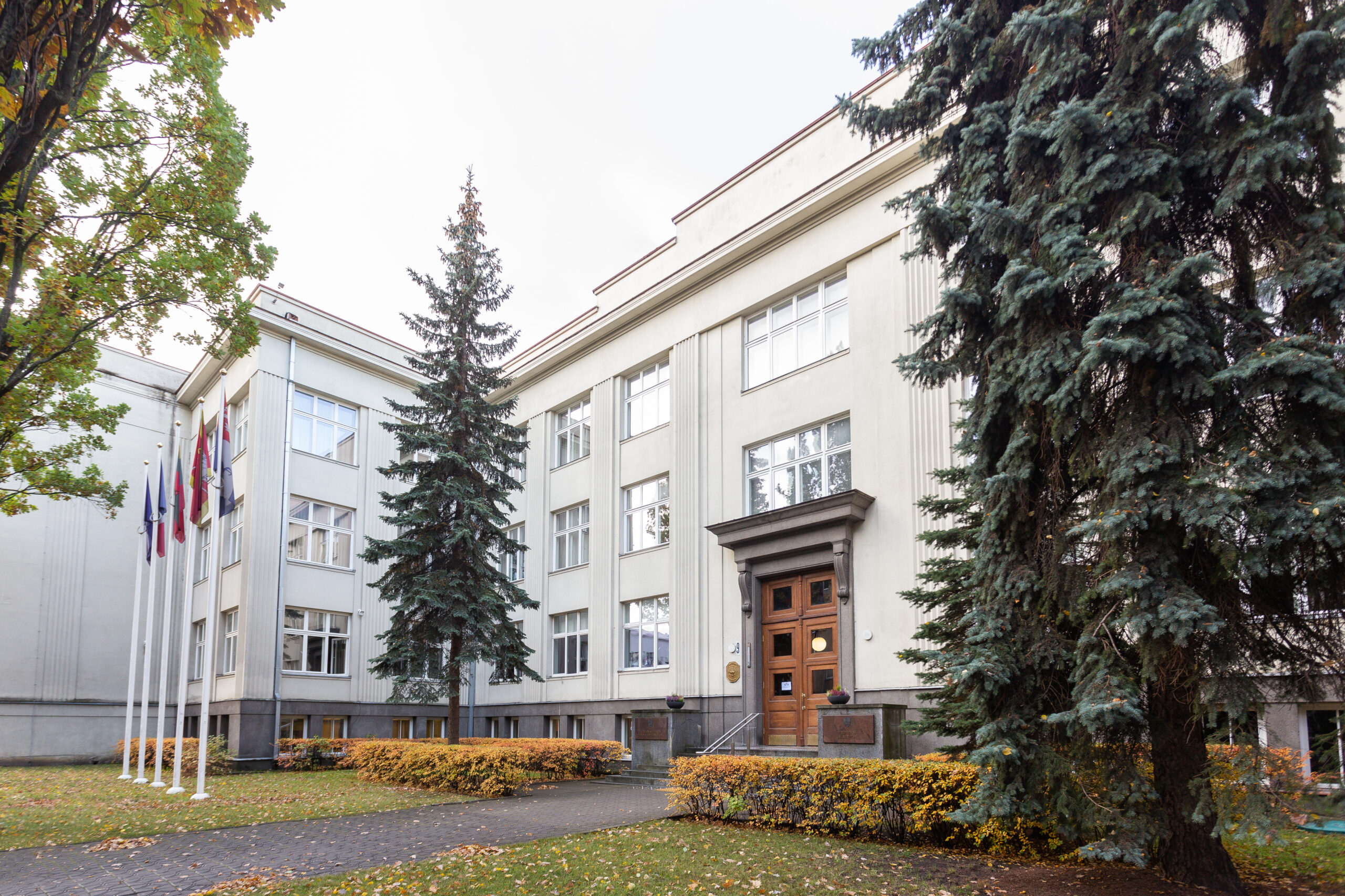 In the latest prestigious Times Higher Education (THE) world university ranking, the results of the Lithuanian University of Health Sciences (LSMU) are again the highest in Lithuania.
This year, the university is among the 801 – 1000 best higher education institutions in the world and occupies the highest place among all Lithuanian universities.
Times Higher Education (THE) is one of three prestigious international rankings that evaluate the world's universities. In this ranking, most attention is paid to the quality of studies, scientific research, and the influence of scientific activities in the world. The internationality of the university and the income generated from production or business are also evaluated.
The Lithuanian University of Health Sciences is excellently rated according to all these indicators.
For the second year in a row, high international ratings have been achieved, the leading position among the country's universities confirms the sustainability of LSMU's studies and research activities.
"The university's high positions are the result of long, consistent, and careful work, based on the principle of the unity of studies, science, and clinical practice, to which the entire University community contributed. The university, which aims to become the leader in the field of health sciences in Europe, consistently pursues this goal," says LSMU Rector Prof. Rimantas Benetis.
This year, LSMU received the most points – 60.7, in the THE rating for the citation of university researchers – this criterion reflects the influence of the higher education institution in the world, the extent of the development of knowledge and ideas.
LSMU also stood out when evaluated according to the International outlook criterion, with 58.9 points. This criterion indicates the international achievements of the higher education institution and its ability to attract undergraduate and postgraduate students from all over the world.
Today, LSMU is one of the most international universities in Lithuania. Every fifth university student is an international student. Prospective students from Israel, Sweden, Germany, and India choose to study at the Lithuanian University of Health Sciences most often.
LSMU was also evaluated as an institution that helps industry develop with its innovations, inventions, and consultations. According to the criterion of industry income, the University received 37.4 points this year.
The Lithuanian University of Health Sciences has been receiving high ratings for more than a year. Last year, high positions were achieved in three widely known world rankings.
In the QS ranking of emerging universities in Europe and Asia (Emerging Europe and Central Asia – EECA), LSMU was among the top 31 percent of the best higher education institutions in the region. The QS World University Rankings by Subject 2020 ranked the University last year as one of the top 550 medical universities in the world.
Representatives of LSMU consider such an international breakthrough as recognition of the university's high standards.