Conference "Behavioral Addictions: the role of research, evidence-based prevention, treatment and care"
< Back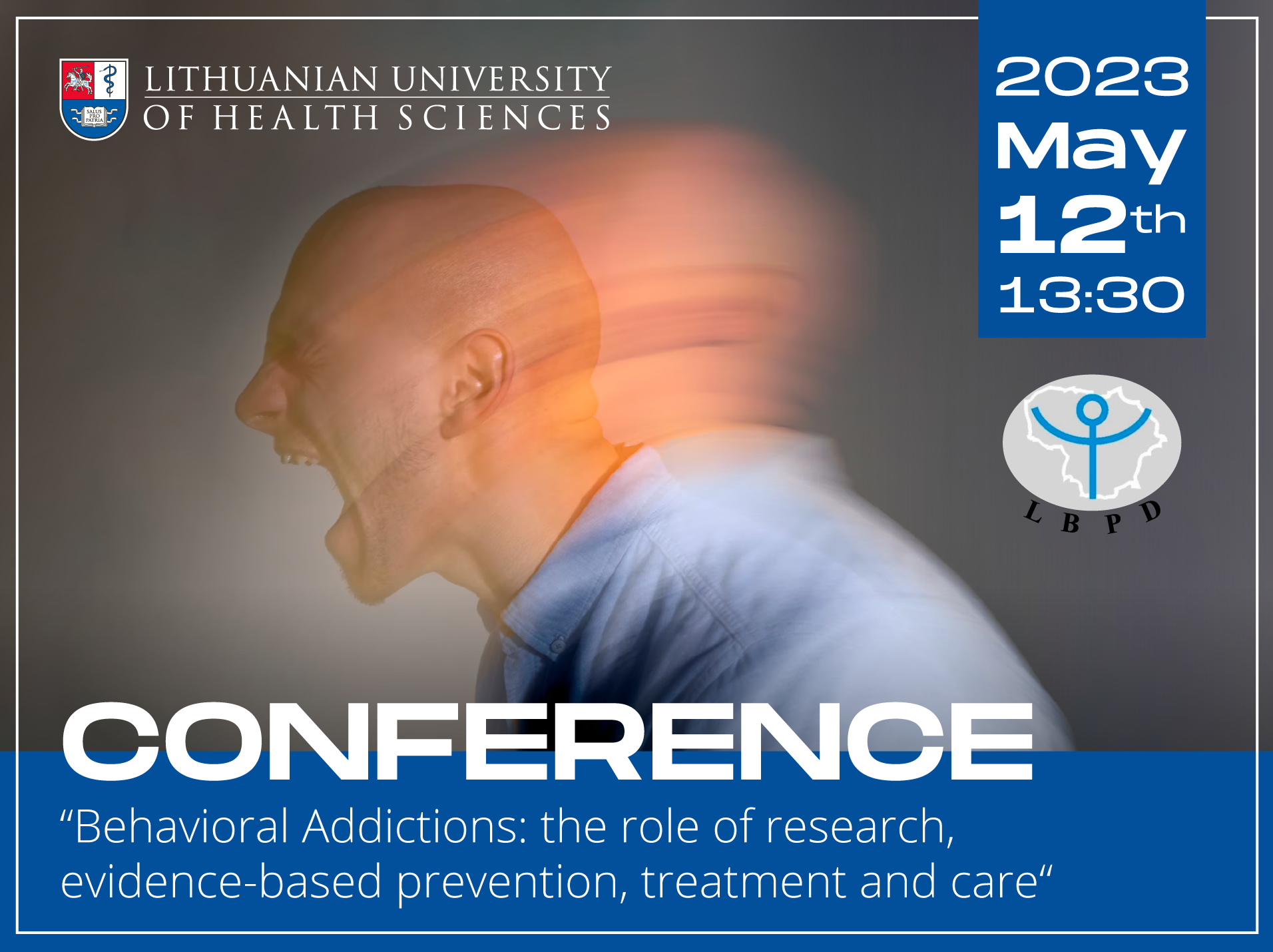 26th International Conference of European Association of Substance Abuse Research jointly organised with Lithuanian University of Health Sciences, Neuroscience Institute and Lithuanian Society of Biological Psychiatry.
Public lectures – Conference "Behavioral Addictions: the role of research, evidence-based prevention, treatment and care".
Location: M.K. Čiurlionis Museum of Art (Nacionalinis M. K. Čiurlionio dailės muziejus); V. Putvinskio g. 55, 44248 Kaunas, Lithuania
Date: 2023-05-12
Time: 13:30-16:30
1st speaker – Ludwig Kraus: Self-exclusion from gambling: A toothless tiger?
2nd speaker – Zsolt Demetrovics: Gambling Disorder: The Importance of Motivations Behavioral Addictions
3rd speaker – dr. Boukje Dijkstra: Interrelated factors contributing to abstinence or relapse after inpatient treatment
4th speaker – Attila Szabo: Addiction to Exercise: A Symptom or a Disorder
More information about the speakers here.
Chairs: Vesta Steibliene and Julius Burkauskas
Register here.