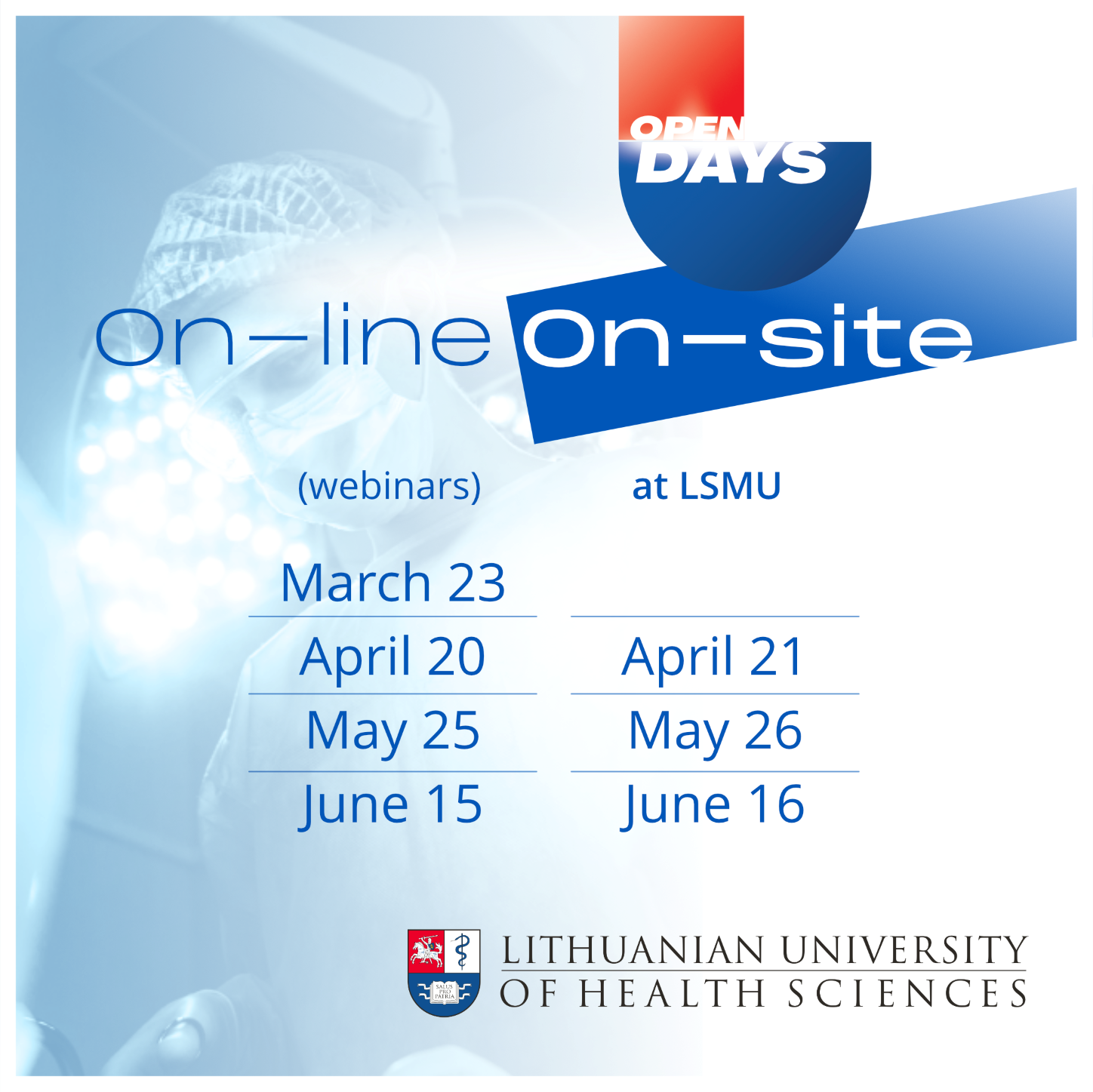 Lithuanian University of Health Sciences (LSMU) welcomes all prospective students, interested in getting an academic degree and qualification. It is a great opportunity to decide whether this is the right place for you to study at. We are looking forward to meeting you at LSMU Open Days!
The Open Days events will be arranged in two modes: online and in-campus. So everyone interested in getting to know LSMU better has a chance to participate
Live question-answer sessions with the University staff and students will ensure answers to all your questions related to the academic environment, practical issues, etc. Don't miss the chance and join us!
Find out more about how we can help you by joining us at one of LSMU Open Days!
AT OUR OPEN DAYS YOU CAN:
>> Find out about student life at LSMU
>> Find out more about our programmes in English
>> Hear from our students, alumni and staff
>> Get information about the support we offer
>> Possibility to sit an entrance test
Online Open days (webinars) 
Webinar: March 23, 15:00 EET
Webinar: April 20, 15:00 EET
Webinar: May 25, 16:00 EET
Webinar: June 15, 15:00 EET
Register NOW
Join Zoom Meeting
Meeting ID: 987 5576 3480
Please download and import the following iCalendar (.ics) files to your calendar system.
On-site Open Days at LSMU
April 21, 11:00 EET
May 26, 11:00 EET
June 16, 11:00 EET
Register NOW