job offer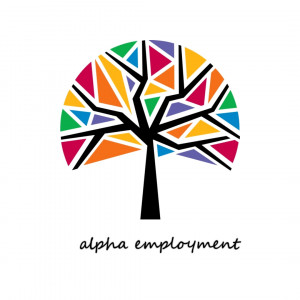 Job offer for family doctors (Sweden) 
Alpha employment – Greek based recruitment company that is mediating medical professionals from the entire European Union to Swedish Hospitals.
Work place: Sweden, Jonkoping.
Work functions:
Reception work within the broad field of general medicine, treatment, and consultation of patients of all ages and situations;
You will be given the opportunity to supervise resident doctors, student doctors and assistant doctors;
Teamwork with other professions is included;
Improvement and development work together with the care center's management is regular.
Requirements:
Specialist in family medicine;
The language training is in English so we expect good command in English.
We are offering:
Relocation package;
Free language training in Swedish language;
Re-location assistance;
Assistance in practical issues such as kindergarten/school for your children;
Assistance and job-coaching for your partner;
Mentoring for you and your family during and even after the entire process.
Salary: 5600-6500 euros/month – competitive salaries depending on experience + overtime.  
Contacts (for sending CV or questions): e-mail: alpha.employment@outlook.com, phone no.: 00306930999524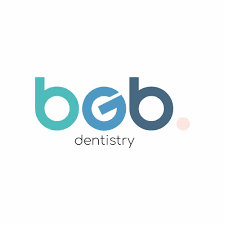 Job offer for general dentist (Netherlands) 
BGB Dentistry help EU-dentists to start their career and life in Netherlands. We take care of all steps for people who are interested to relocate to the Netherlands and pursue their career as dentists. Job guaranteed!
Work place: Netherlands, all cities.
Work functions: General Dentist labor. Extractions, fillings, cleanings, controls…
Requirements:
English skills;
EU-Dental degree;
EU-Citizenship.
We are offering:
Guaranteed job;
Good work environment;
€3000 starting salary per month;
Professional skill improvement.

Job offer for Equine Veterinary practitioner (Lichtenbusch) 
Pferdepraxis Lichtenbusch, AGesKrebs von Plato Beteiligungs GbR – company located in the Aachen area. Company provide inpatient and outpatient veterinary care for horses. In addition they look after national and international equestrian events, e.g. the CHIO Aachen.
Work place: Lichtenbusch.
Responsibilities: full range of equine practice, personal inclinations are taken into account.
Requirements: 
Completed studies of veterinary medicine;
First experience of equine practice;
Driving license;
Basic knowledge of German language.
We are offering:  
Regulated working hours;
Fair payment;
Small team;
Thorough familiarization.
The opportunity to be part of an approachable, dependable and cooperative team;
A lot of variety: the combination of practice and mobile practice work makes the job really interesting;
Professional development opportunities: both in general veterinary medicine and any specialist field you are interested in.
Salary: € 3.200,-
Contacts (for sending CV or questions): Dr. F.W. Hanbücken, e-mail: f.w.hanbuecken@outlook.com, phone no. +49 170 9352251

Job offer for pharmacist (Ireland) 
Clarity Recruitment is Ireland's number one agency for healthcare professionals. We are currently looking for pharmacists to work in community pharmacies in the Republic of Ireland (100+ jobs available) and we offer a completely free service to help you secure employment and relocate.
Work place: Ireland.
What we're looking for (Requirements): 
Qualified Pharmacists who studied in the EU;  
Good level of English (C1) and willingness to complete the English exam ; 
Good communication skills. 
We are offering: 
Guidance and support every step of the way! From registration with the Pharmaceutical Society of Ireland (PSI) to finding your ideal job and helping with the relocation process;  
Expert advice from recruiters with 10+ years experience in healthcare recruitment;  
Partnerships with language schools and certified document translation services;  
Reimbursement of 100% of your English exam fee (T&Cs apply);  
Interview preparation. 
What you can expect: 
Excellent career opportunities;  
Permanent contracts;  
Full-time jobs;  
Online interviews and job offers before moving to Ireland;  
Competitive salary: starting at €60,000; 
Full training. 
Salary: from 5,000 eur./ month before taxes.
Contacts (for sending CV or questions): CV in English, e-mail: lara@clarityrecruitment.ie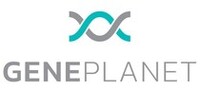 Job offer for medical sales representative assistant (Lithuania)
GenePlanet is an innovative, high-tech company based in Slovenia, selling to over 35 countries. The main activity of the company is research and development of products from the field of biotechnology, where we specialize in genetic testing and analyses in the field of human genetics.
Work place: Lithuania, Vilnius (or other).
About the role: arrange meetings with doctors for our sales representative and give a formal introduction of our products and company. Work from home, 2-3 hours per week.
Responsibilities:
Active promotion of our services to gynaecologists and obstetricians (2-3 hours / week);
Establishing and maintaining a working knowledge of our industry, products, and services;
Active cooperation with sales representative.
Requirements:
Passion for sales and understanding the importance of achieving goals;
Student preferred from the field of 'life science' (biotechnology, biology, etc; not a must);
Proficiency in English is a must;
A driving licence is a plus;
Active knowledge and use of MS Office tools;
Being able to work on your own (proactiveness);
Excellent communication and negotiation skills.
We are offering:
Growth opportunity;
Long term cooperation;
Flexible working hours;
Stimulative fixed and variable package.
Salary: 300€ / MONTH.
Contacts (for sending CV or questions): e-mail: tanja.tomazin@geneplanet.com
Job offer for dentist associates (London)
Poplar Dental & Medical Clinic – well-equipped and modern dental practice based in London.
More about us: Poplar branch: https://www.poplardentist.co.uk/team/
North Woolwich branch: https://www.londondent.com/en/doctors/
We are looking to recruit a dental associate.
Are you planning postgraduate degree in the United Kingdom? Are you looking for a job opportunity in London? We are hiring associate dentists, orthodontists and hygienist. Full time as well as part time positions available. Long term job.
Requirements:
– Good spoken and written English skills.
– Good chairside manner essential, special interests welcomed.
We offer you:
– Unique learning and earning opportunity in a friendly environment.
– Work with competent, professional, friendly, and experienced supporting staff.
– Using CBCT, microscopes, 3 shape scanner, PRF system.
– Stable patient base.
Salary: From £6000 per month (depends on the position chosen).
Contacts: info@poplardentist.co.uk
Contacts: +447737555152