Erasmus student network (ENS)
Erasmus student network (ENS)
< Back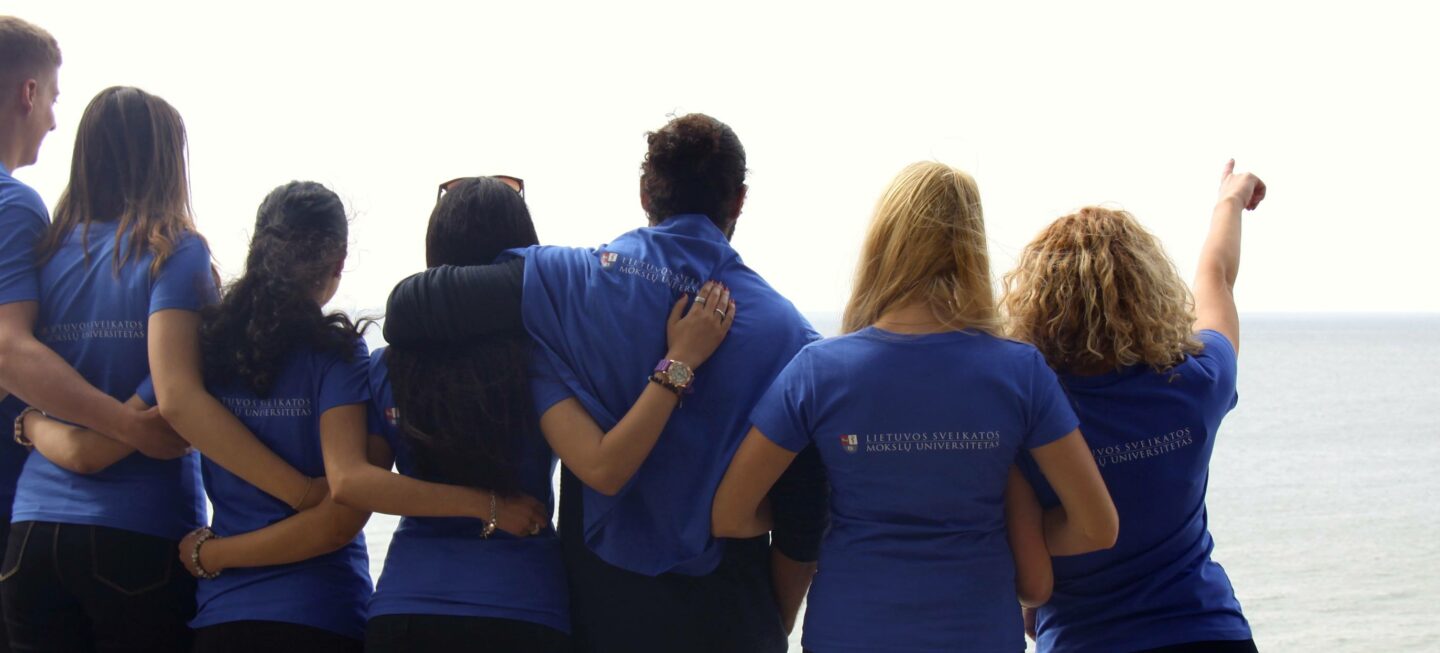 Erasmus student network (ENS)
ESN LSMU aims to integrate Erasmus + and international students into the university community and its activities, and to increase the university's internationalisation, student mobility and young people's communication, organisation and problem-solving and employment skills. Our motto – Students Helping Students.
Email address: lsmu@esnlithuania.org
ESN LSMU is an organisation of foreign and Lithuanian students that has been active at the university since 2015. ESN LSMU members, together with the International Relations and Study Centre, take care of the reception, mentoring, integration and employment of incoming Erasmus + students. Every six months, ESN LSMU organises a number of cultural, educational and entertainment events for the entire university community, the best known of which are annual blood donation events, folk and ballroom dance evenings, trips to animal shelters, a laser tag game and a Kaunas tour. However, ESN LSMU members are not limited to the university environment. Our members actively participate in national ESN Lithuania events: ESN Lithuania Escape Camp, ESN Lithuania National Platforms and ESN Lithuania National Trainings. In addition, ESN LSMU together with ESN Lithuania annually organises GoXtreme national level trainings, during which students from all over Lithuania are paid for the basics of first aid. In addition, ESN LSMU annually sends active members to represent the organisation in activities abroad: Skillbox training in Estonia, Lapland trip in Finland, Pirates of the Baltic Sea Cruise and National Platforms in other countries.
Also, ESN LSMU representatives annually participate in Erasmus + Students Orientation Day, LSMU ERASMUS + days and other LSMU representative events, conferences and meetings.