Student Union (SA)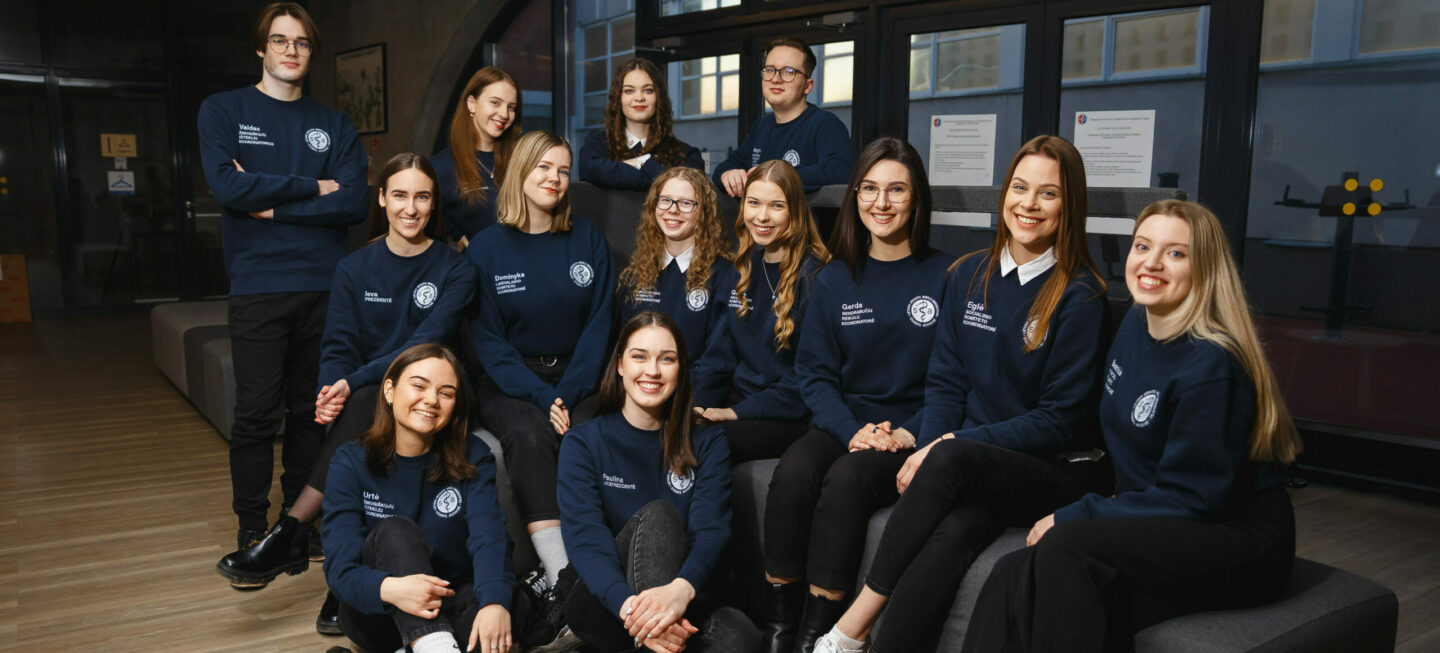 Student Union (SA)
We are an independent, non-profit, non-political organisation that represents the interests of all university students.
Our mission – to hear students' problems and help solve them. We are always looking for active and sociable students.
Address: Mickevičiaus g. 9, Kaunas, LT-44307
(In the glass building in the courtyard of the Main Building of the Medical Academy)
Tel.: 8 (37) 327214
Email: info@lsmusa.lt or president@lsmusa.lt
We represent the interests of LSMU Students in the structures of LSMU, the Lithuanian Students' Union, the Ministry of Education and Science, the Ministry of Health and other state institutions in Kaunas, Lithuania and in organisations operating internationally.
We take care of the quality of your studies, academic integrity, availability of studies, scholarships, LSMU dormitories and students living in them. We constantly strive to ensure that the most important and relevant information about the activities of the Union and the University reaches every student. Documents and requests are welcome in our mailbox at the Main Building on the ground floor near the Career Centre. Every year we organise various events: educational, cultural, entertainment, so that the year spent at the University is unforgettable.
We organise seminars and discussions on various topics for the members of the LSMU Student Union and all LSMU students. We help students integrate into the university community and develop fully.