Freshmen Camp 2022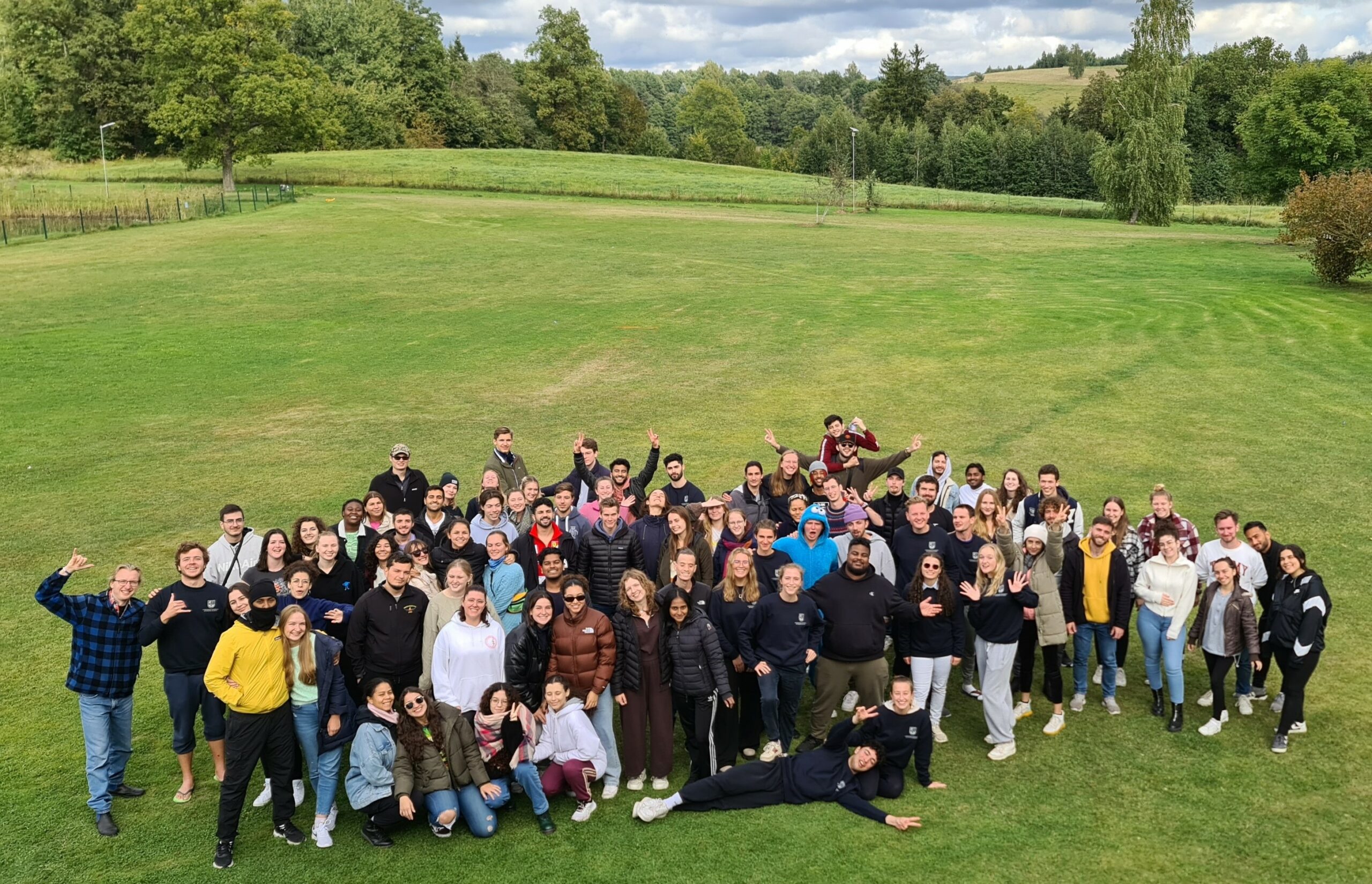 We're back after another action-packed Freshers' camp weekend, with new memories, new experiences and new life-long friends. This year, we have returned to our roots with a two-night camp stay at the beautiful "Guosta" from 16 to 18 September. After settling in in the cosy camp houses, the excited newcomers got to enjoy a warm dinner before the nightly ice-breaker activities commenced. The name-game and a few rounds of speed dating ensured that everyone got to know each other quickly and free of awkwardness. Participants were then free to enjoy the campfire and other facilities, such as the sauna and the jacuzzi.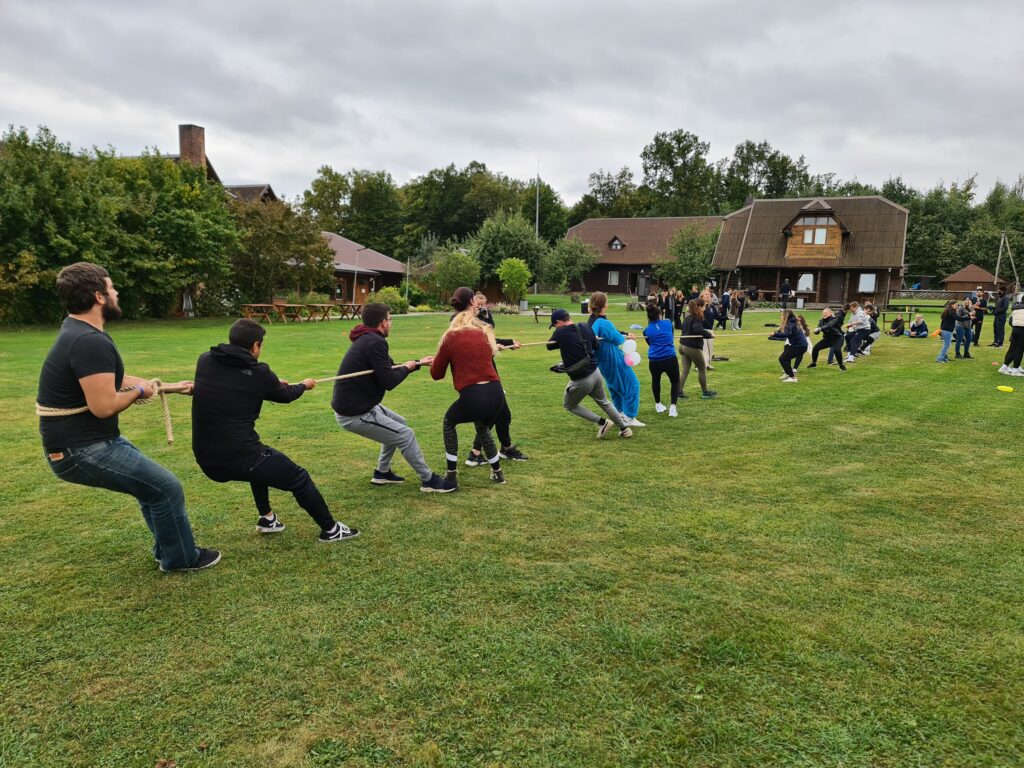 One of our very talented organisers, Justė, kicked off the first morning by teaching everyone a local Lithuanian dance that gained tons of views when posted on a "study at lsmu" on Instagram. The dancing and the hearty breakfast afterwards, gave everyone the strength to partake in an array of teambuilding activities. With games such as sack jumping, tug of war and tackle football, the freshmen and their mentors were flushed with adrenaline. The other games required some more finesse, with cup flipping and spoon races. Everyone in the groups had the opportunity to show off their skills while racking up points for the scoreboard. After a delicious lunch and some free time, the sports tournament commenced. Some people braved the lake for an icy bout of water polo, while others played volleyball and football on the grassy field.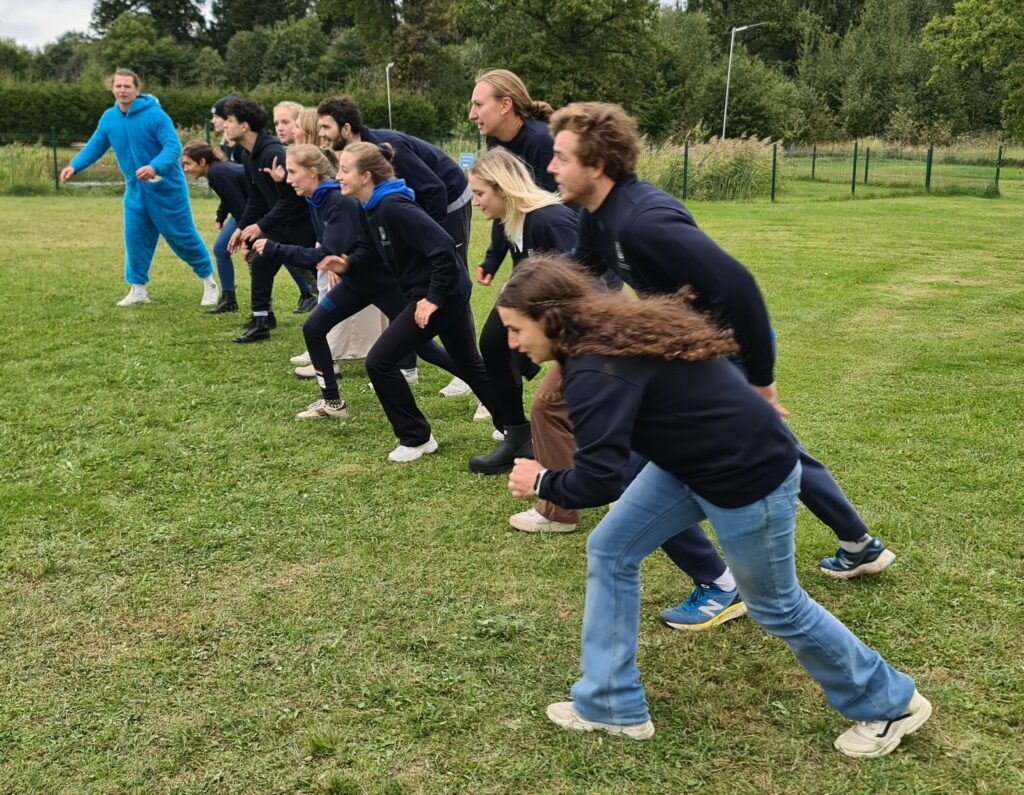 The nightly activities started with dinner, and led into the much-loved quiz night on Lithuania and its culture. It is always a blast to watch the freshers learn something new about the country that they chose to study in. The winning team also scored some points, upping their group on the leader board. Competitors sang their hearts out at the Karaoke night and everyone joined in, dancing and just having fun. In true LSMU fashion, the party did not end there, and the festivities continued into the night. Participants were motivated into waking up the next morning by the promise of morning yoga and pancake breakfast. Throughout their time at camp, small hints were dropped about the extremely secretive annual Scavenger hunt. The groups eagerly searched the grounds for more clues to be able to guess the game winning movie title. In the process, the organisers received an excellent set of original and highly entertaining photos as proof of task completion.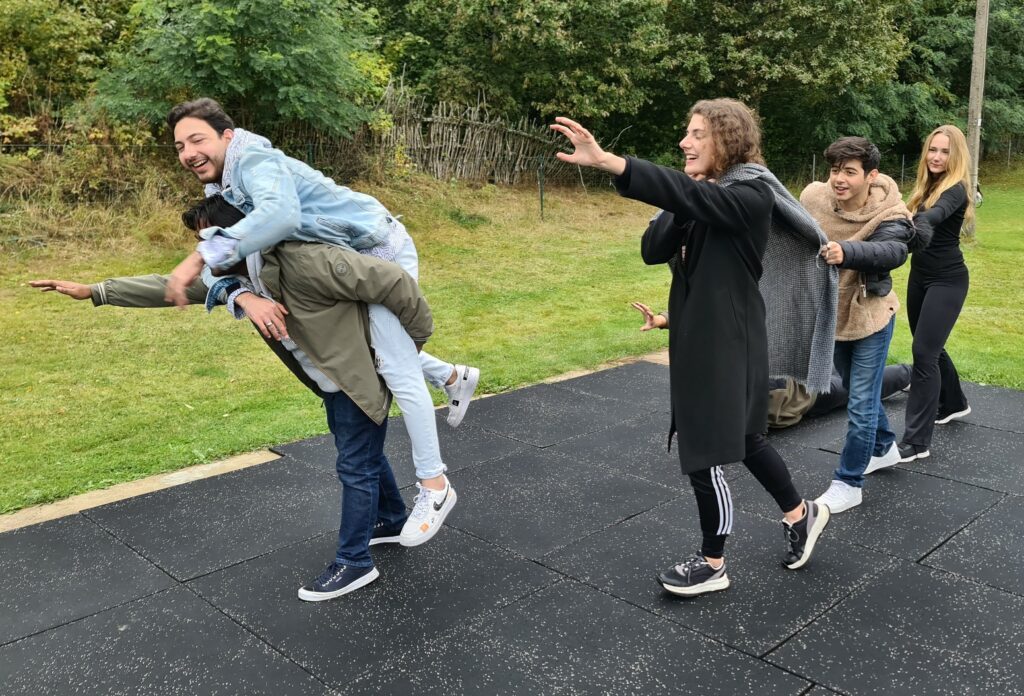 Participants were content when boarding the buses back to Kaunas. And so, the fun came to an end but the memories of this special event never will. Marie, Sofoklis and the rest of the organising team are super happy with the outcome of the camp, and cannot wait to bring it forward to the new year of freshmen in 2023.