Honorary Award For LSMU Foreign Student At The International Veterinary Congress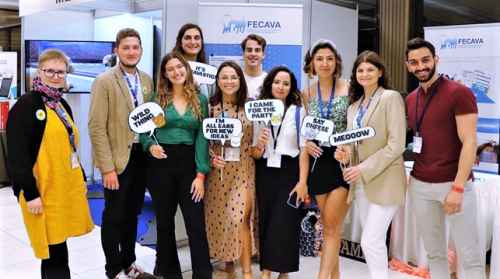 Michel Abou Jaoude, 5th year student in veterinary medicine, won the IVC Travel Scholarship of company IVC Evidensia, the global leader in veterinary care, and took part in the 27th FECAVA (the European Federation of Companion Animal Veterinary Associations) EuroCongress on June 8-11 in Prague.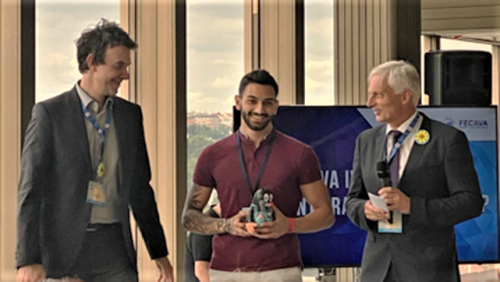 Michel Abou Jaoude receiving gift from FECAVA President Denis Novak and Senior Vice President Wolfgang Dohne
Student impressions from this event:
'Attending the FECAVA 27th EuroCongress was a one-of-a-kind experience for me! I received a chance to participate in one of the biggest congresses of the Veterinary field, where I was able to choose the topics that interest me and listen to the speakers delivering their insights and clinical expertise as well as giving us tips from a clinical perspective.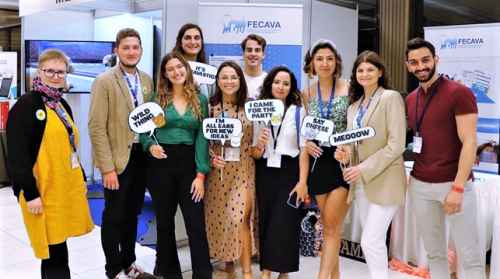 The winners of the student Scholarship in FECAVA 27th EuroCongress
And equally as important, I was able to broaden my network by meeting a lot of other veterinary professionals and future colleagues and get acquainted with the unlimited opportunities that might arise.And finally, I can say that I was lucky to have met the other winners of this scholarship, they are truly amazing people and made Prague even more memorable for me, hopefully we will stay connected in the future!'
Rasa Adomkienė, International Programme Coordinator of Veterinary Faculty