LSMU Faculty of Veterinary Medicine Awarded EAEVE International Accreditation for the Second Time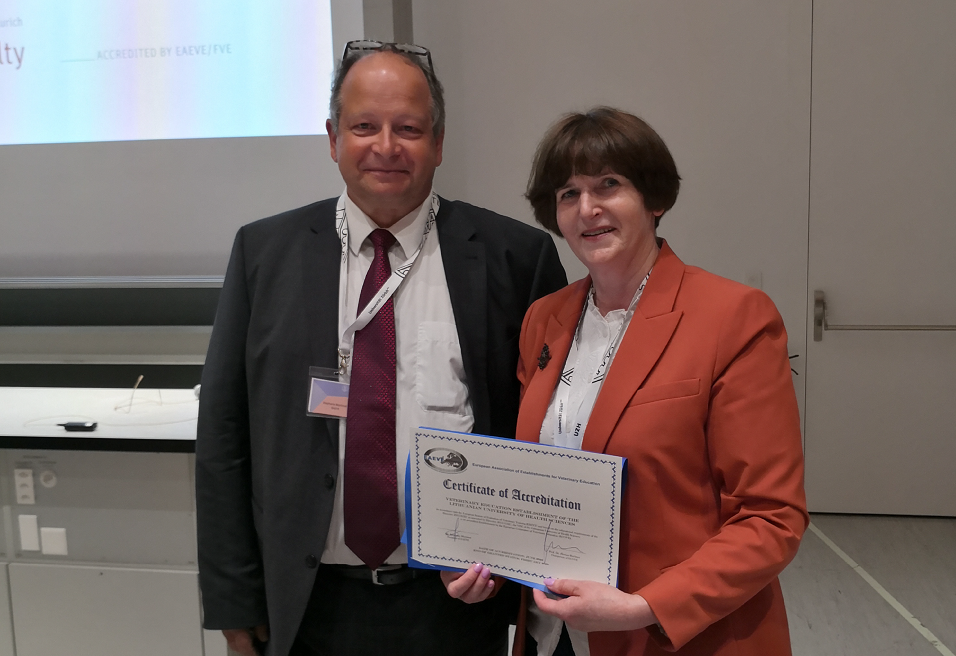 On 8 June 2022, the Faculty of Veterinary Medicine of the Lithuanian University of Health Sciences (LSMU) was granted accreditation by the European Association of Establishments for Veterinary Education (EAEVE). The EAEVE accreditation is of particular importance and significance for the University, the Faculty of Veterinary Medicine and especially for the students of the Veterinary Medicine programme.
The experts noted a number of factors guaranteeing the quality of veterinary medicine studies implemented at the Faculty, highlighting the close cooperation between staff and students, academic support to ensure the progress of students' studies, and the direct implementation of the suggestions and recommendations of students, graduates and employers to improve the quality of studies, students in difficulty receive excellent psychological support, well-equipped study facilities, outstanding infectious diseases and neurology departments, excellent implementation of practical studies in food safety and hygiene, clinical competencies are assessed by a standardized Objective Structured Clinical Examination (OSCE), and a number of other progress factors.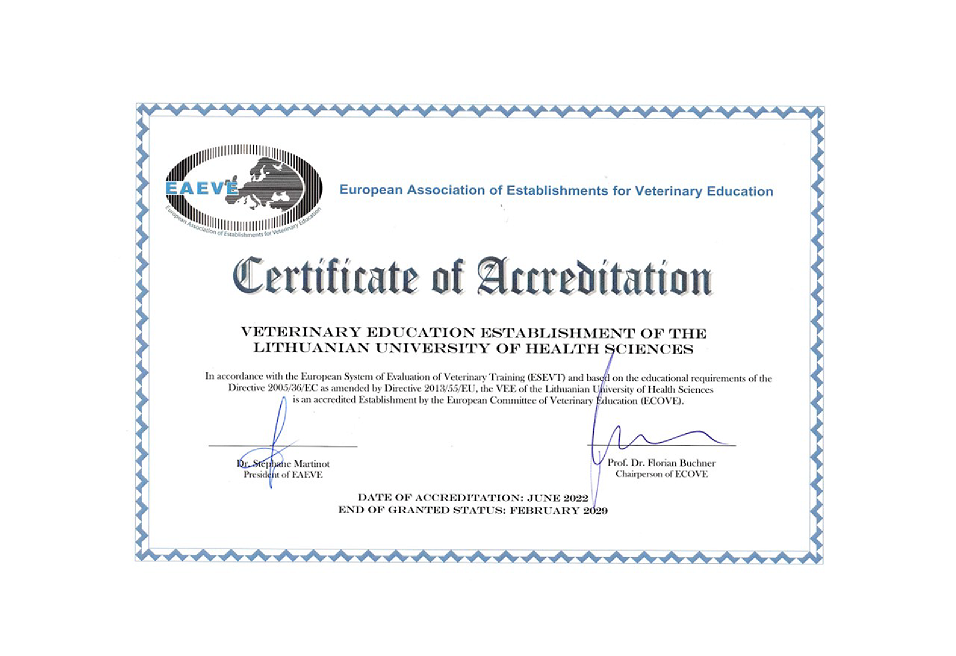 Understanding the importance of veterinary medicine studies and that the quality assurance cycle is a continuous process, the University continues to implement the construction of the new Small Animal Hospital that has already been started, the renovation of the infrastructure of the LSMU Practical Training Testing Centre, and, of course, the development of the social guarantees and welfare of the students and staff.
Accreditation and membership of EAEVE have opened international visibility and recognition for the LSMU Faculty of Veterinary Medicine and its graduates, as well as opportunities for cooperation and encouragement for the further advancement of the Veterinary Medicine study programme.Do not miss the chance and join us! We are waiting for new applications to the programmes of Veterinary Medicine and Animal and Human Interaction.