"VISIT LSMU" event at LSMU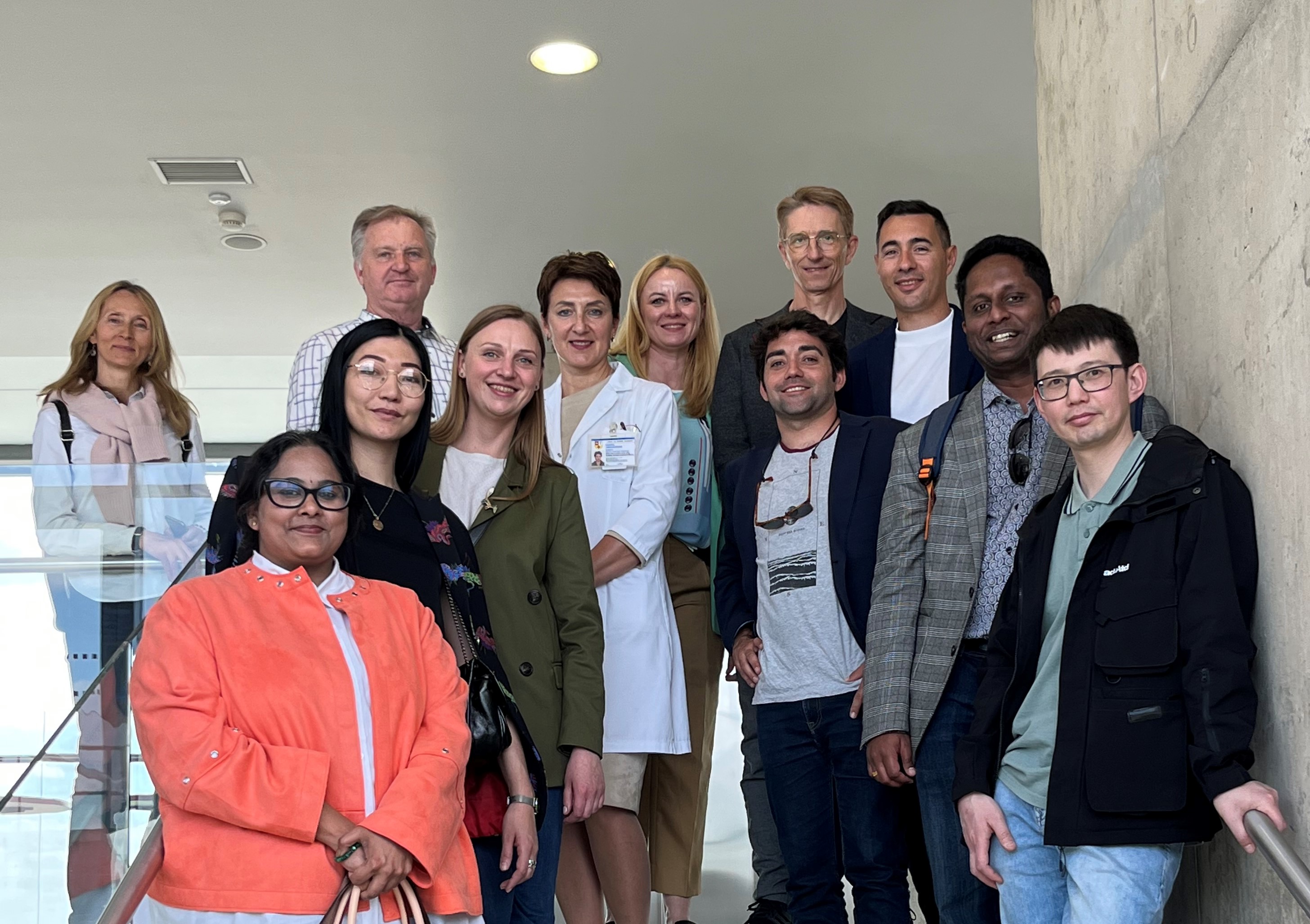 On May 10-11, the traditional event "VISIT LSMU" took place at LSMU, organized by the International Relations and Study Centre. The event aimed to provide a presentation of the university to foreign student recruitment agencies and give them a glimpse of students' life in Lithuania.
Over the course of two days, representatives from student recruitment agencies in Sweden, Spain, India, Kazakhstan, and Kyrgyzstan had the opportunity to thoroughly explore different departments and their infrastructure at the university. They visited academic laboratories and classrooms, the Library, modern H-LAB auditoriums, as well as the L. Kriaučeliūnas small and large animal clinics at the Veterinary Academy.
The program for the agency representatives included presentations of LSMU study programs in English. On Wednesday, they visited the Faculties of Pharmacy, Nursing, Medicine, Dentistry, Veterinary Medicine, and Public Health, as well as the LSMU Hospital Kauno Klinikos and the Library. The following day, the guests visited the central university building, explored the Anatomy Institute and the museum, the Department of Physiology, and had the opportunity to interact with international students.
The modernizing infrastructure of the university and the excellent facilities for studying, leisure, and sports left a strong impression on the visitors. We received positive feedback, stating that the university tour was highly beneficial and would allow them to present study programs more comprehensively to prospective students in the future. The International Relations and Study Centre sincerely thanks the university departments for their efforts in contributing to the organization of the event, hosting the guests, and presenting their departments and study programs
International Relations and Study Centre inf. / Photos: Aušra Dapkevičienė, International programme coordinator