International Scientific Conference "Animal assisted therapy – impact on human health and future prospects"
< Back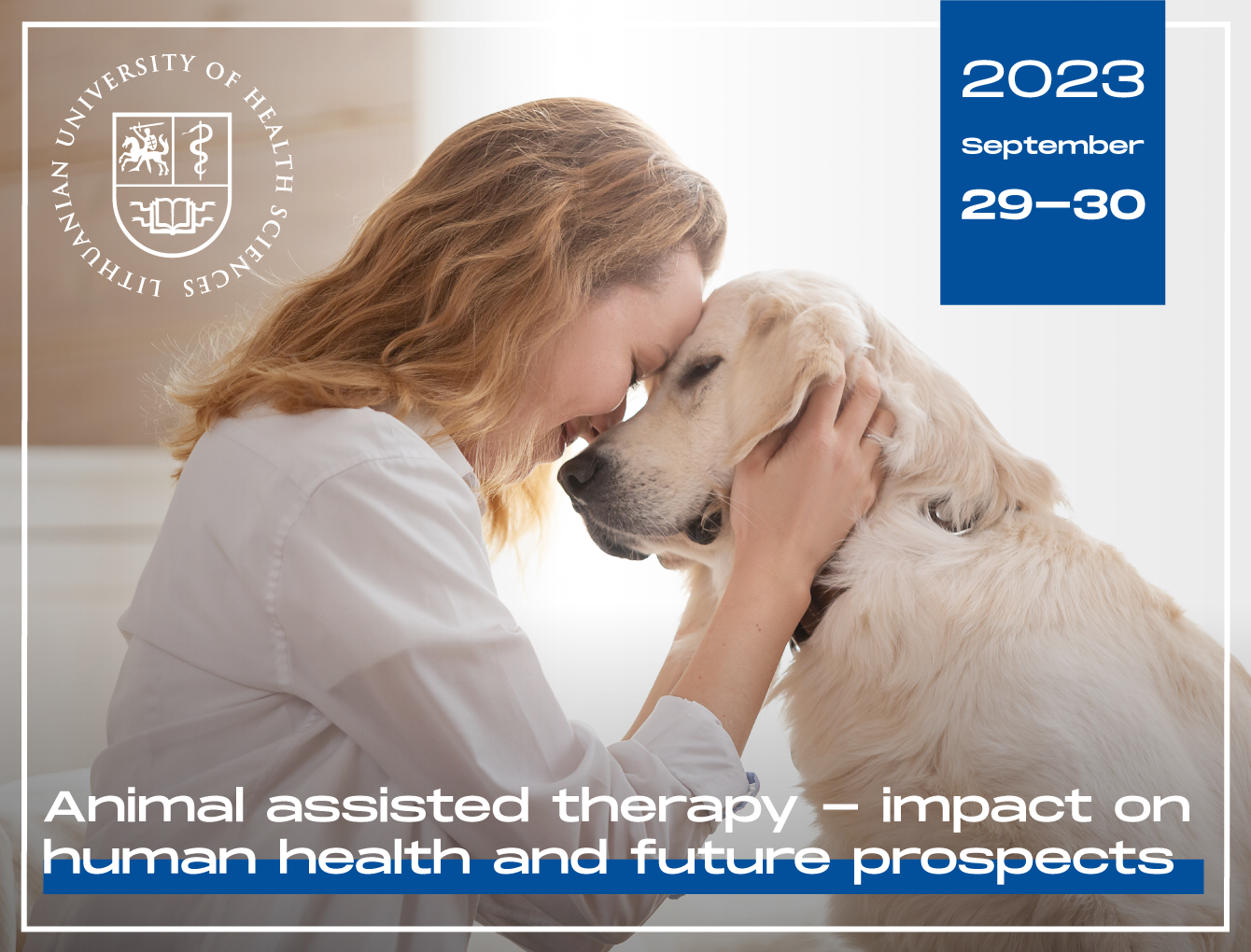 We invite you to participate in the hybrid (in-person/remote) international scientific conference "Animal Assisted Therapy: Impact on Human Health and Future Prospects", organised by the Faculty of Animal Sciences.
The conference will take place on 29–30 September at LSMU Veterinary Academy Tilžės g. 18, Kaunas (the Grand Hall).
Participation fee: 30 EUR (20 EUR for LSMU students).
The conference is specifically aimed at professionals in complementary and alternative healthcare, as well as in medicine, rehabilitation, public health, biology, veterinary medicine, social work, psychology, and education.
If you wish to attend, please complete the registration form using the link provided by 27 September 2023. Electronic certificates, validated within the LSMU MEDAS system, will be issued as proof of attendance.
Important! Your registration will be confirmed once the participation fee is paid.
Payment details:
Account holder/Beneficiary: Lithuanian University of Health Sciences
Account number LT55 4010 0425 0005 0232
Bank: AB Luminor bank
Bank code: 40100
SWIFT: AGBLLT2X
Please make sure to include the following reference code for the conference in the payment details of the payment order: for the conference P2602, and your full name.
Participants who have registered for remote participation will be sent an active login link on the day preceding the conference.
Interpretation into Lithuanian will be provided during the conference.
The conference is organised by the LSMU Faculty of Animal Sciences within the framework of the project P-MOR-23-46.