Lecture by Prof. Makoto Suematsu "Imaging metabolomics in humanized experimental platforms"
< Back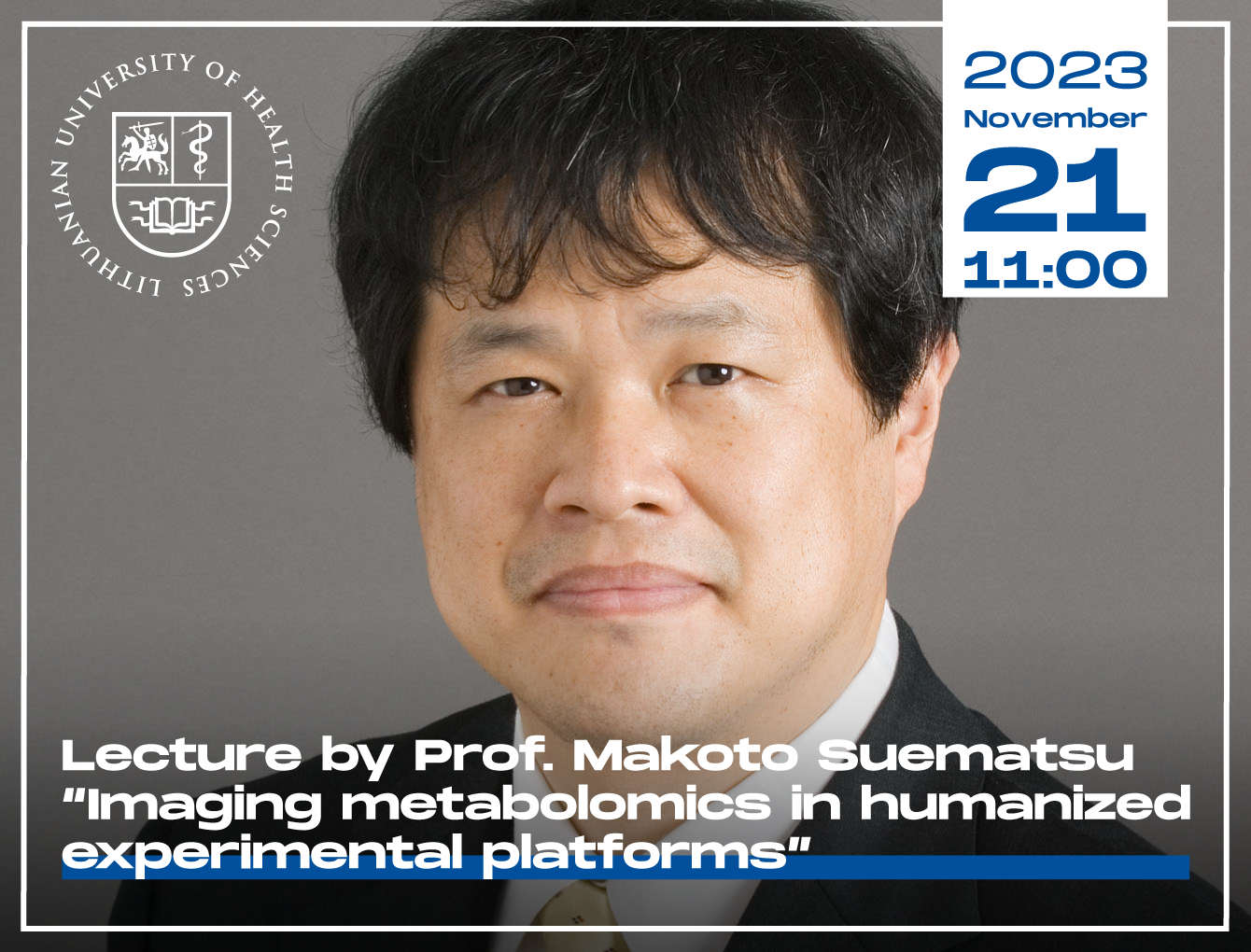 Prof. Makoto Suematso is a renowned scientist and former head of the Japanese Agency for Medical Research and Development for many years, who also maintains close ties with the Lithuanian University of Health Sciences and Kaunas Clinics. Prof. Makoto Suematsu is currently Head of the Central Institute for Experimental Animals and Head of the Department of Biochemistry at Keio University School of Medicine. His research interests include gas biology, metabolomics, and imaging of malignant tumour metabolism.
In 2018, Prof. M. Suematsu was awarded the Cross of Officer of the Order For Merits to Lithuania for his active involvement in promoting Lithuanian-Japanese cooperation in the field of medicine and for the promotion of the name of Lithuania worldwide.
You may learn more about the Professor by viewing his CV here.
Date: 21 November 2023
Location: LSMU Faculty of Pharmacy, Room 203, Sukilėlių pr. 13, Kaunas