Science and Innovation at LSMU: Researchers Create the First Naturally-Formulated Gel for Herpes Treatment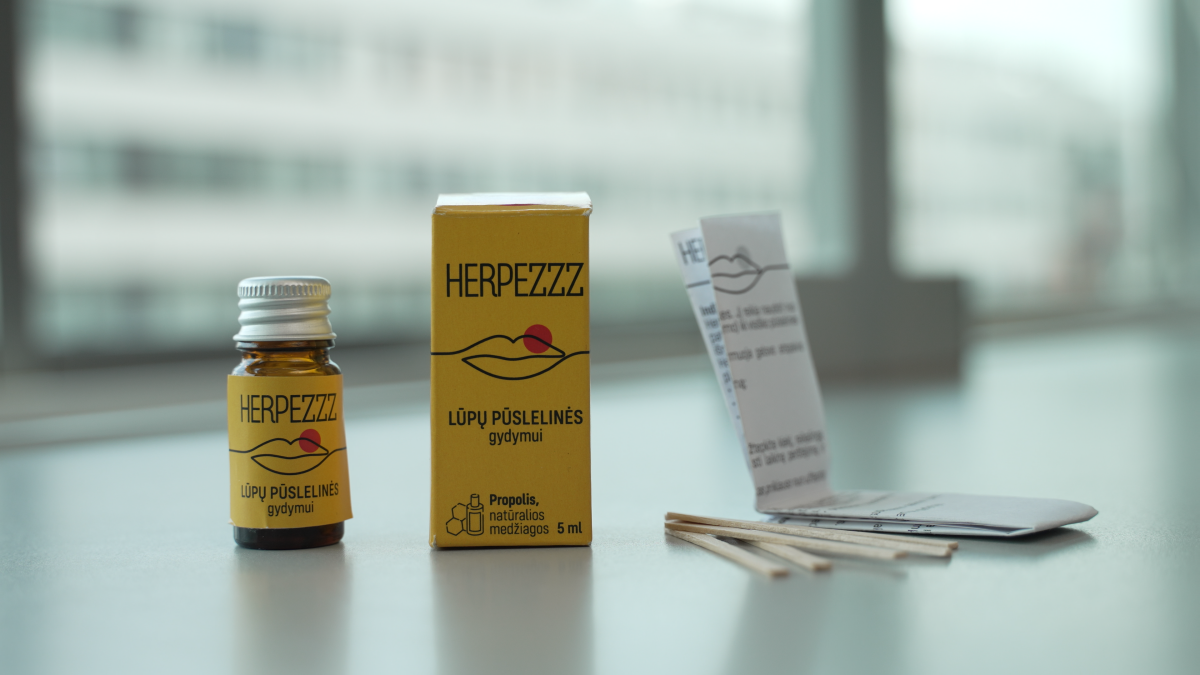 According to the World Health Organisation, nearly 2 out of 3 children and working-age adults are affected by HSV-1 infection, commonly known as cold sore. The team from the Department of Analytical and Toxicological Chemistry at LSMU Faculty of Pharmacy proposes to solve this problemnaturally. They have developed the first gel enriched with active substances of natural origin, which shortens the healing process from 10 down to 7 days.
Aim: to Ward Off Discomfort and Possible Complications
Cold sore infections caused by HSV-1 virus remain untreatable, and the prevalence rises with age. Recurrent facial lesions result in both physical and emotional distress. If neglected and allowed to spread, cold sores can, in some instances, lead to severe complications such as meningoencephalitis, neck, nape, and occipital nerve inflammation and muscle pain.
At present, there are no drugs that can fully eradicate HSV-1 infections; therefore, effective symptom control is the best available approach. The product formulated by Assoc. Prof. Mindaugas Marksa, Dr. Justė Baranauskaitė-Ortasoz, and Prof. Dr. Liudas Ivanauskas offers a natural means to accomplish this. The gel, which is based on propolis, alleviates the redness, itchiness, and burning sensation associated with cold sores while reducing the healing time from 10 days to just 7.
The First Naturally-Formulated Herpes Gel
Numerous products are now available worldwide to mitigate the symptoms of herpes triggered by HSV-1 and expedite recovery. However, their composition is different from that of "Herpezzz", which is predominantly natural. Most available treatments are chemically based, with the key active ingredients typically being aciclovir, valaciclovir, or famciclovir, which act only as antiviral agents.
The efficacy of the gel created by the LSMU research team stems from bioactive components of natural origin. The primary active ingredient is natural propolis extract, which exhibits significant antiviral bioactivity against the HSV-1 virus, much like its chemical counterparts.
Advanced Technology Utilised
The authors employed cutting-edge in-situ gel production technology for formulating the product, with the objective of generating a biopolymer film. This enhances resilience to external conditions and minimises oxidation. Essentially, a thick liquid applied to the affected area rapidly transforms into a thin, imperceptible film, which not only acts as a protective barrier between the injured tissue and detrimental environmental factors, but also curtails the propagation of any existing viral infections.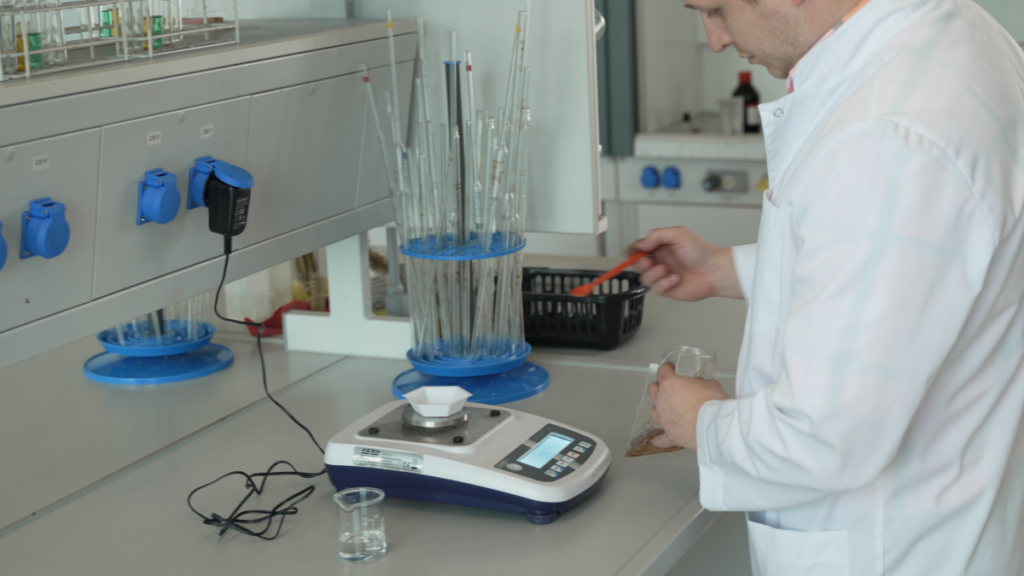 According to the project authors, the selected production technology addresses multiple issues simultaneously. The user not only receives an exceptionally user-friendly, contemporary product, but also opts for a more natural approach to symptom management, thereby effectively attaining positive treatment outcomes.
Clinical Trials in the Pipeline
A prototype and packaging for the "Herpezzz" gel have now been finalised, and the team has also completed stability assessments and informal clinical trials. However, to advance the product's commercial development, formal clinical trials will be required to substantiate the impact of the R&D outcome.
This work has been conducted under the project titled "Development of Knowledge Commercialisation and Technology Transfer at Lithuanian University of Health Sciences (LSMU-TTO2)" (project No. 13.1.1-CPVA-K-703-04-0010).