The Museum of Veterinary Academy
The Museum of Veterinary Academy
< Back
The Museum of the Veterinary Academy is the only museum in Lithuania that presents the origins and development of Lithuanian veterinary and animal science studies, their significance for the Lithuanian state and agriculture, and the life stories of personalities who have merited veterinary medicine. The museum preserves and popularises values related to the history of Veterinary Medicine and the Academy. 
The funds collect and research exhibits related to the history of Lithuanian veterinary medicine and animal husbandry and the history of the Veterinary Academy: documents, prints, books, notes, photographs, veterinary and animal husbandry tools, visual and audio materials, training tools created by employees, memories, gifts, awards, badges people's personal belongings, furniture, etc.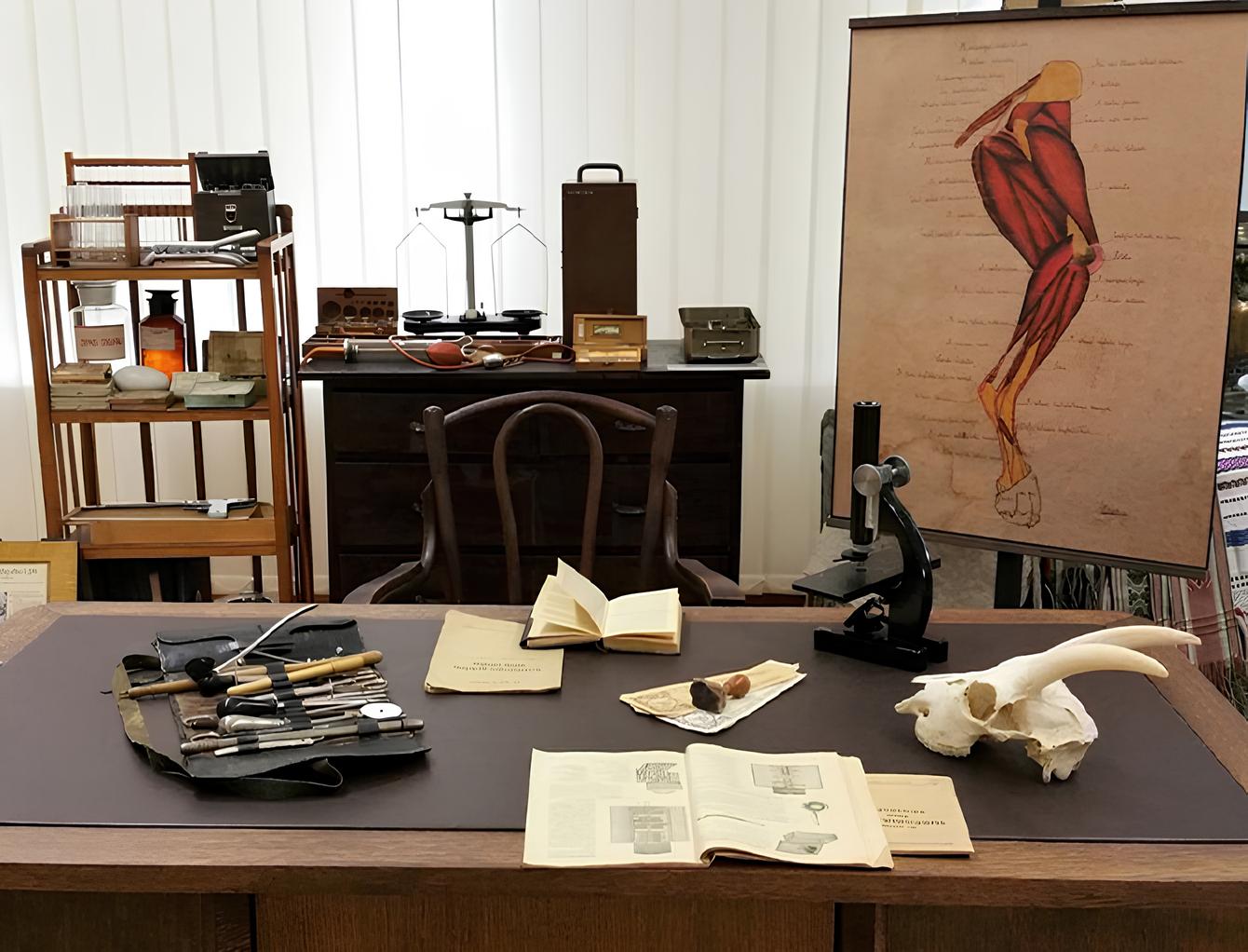 The museum was established in 1981 (rector R. Karazija). The first manager of the museum, R. Marcinkevičienė, collected historical material and exhibits, and prepared a permanent exhibition. On 1 September 1986, the Museum of the Lithuanian Veterinary Academy opened its doors to visitors.
From 1990 to 2011, the museum was managed by V. Lazdauskienė. In 2011, L. Baršauskienė, the head of the museum, joined the renovation works of the Museum. In the autumn of 2011, the commemoration of the 75th anniversary of the Academy began with the opening of a renovated museum with a 50-seat hall for events (VA chancellor H. Žilinskas).

Veterinary history lectures for students, seminars, excursions, educational and science festival events for schoolchildren, book presentations, meetings, film screenings are held in the museum. In cooperation with the University departments, commemorations of historical anniversaries, personalities, department celebrations are organised, temporary occasional expositions in the museum and thematic exhibitions are prepared. There are tours of the interwar building complex of the Veterinary Academy – a cultural heritage object.
The museum cooperates with other national museums, cultural and educational institutions and organisations.